How To Make Almond Milk
I'd like to show you How to Make Almond Milk using a Blendtec, my favorite high quality blender!  Of all the nut and seed milks, Almond milk is my absolute favorite!  It tastes so much better and is all natural.  You can use macadamia nuts, cashews and many types of seeds to make milks, but I love almond milk.  Raw unpasteurized whole almonds are the best but I often use regular bulk almonds.   Some people soak their nuts or seeds, drain them, and then make milk with that. I use almonds without soaking because I can't seem to plan when I want to make the almond milk.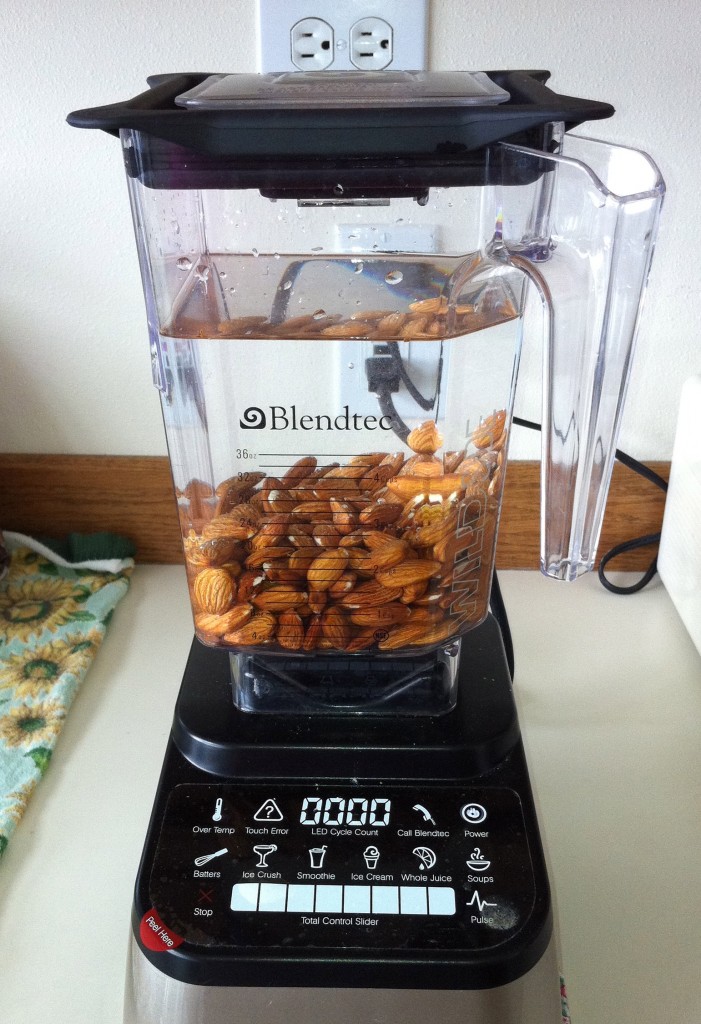 I put 1 cup of almonds into my Blendtec Blender and add 4 cups of filtered water.   Then I push the whole juice button (used to make milk) and it runs on a premeasured time cycle.   I absolutely love that Blendtec has pre-programmed cycles. But if you prefer to operate it by touch… they also have a sliding bar so you can use your own power by feel.   You can see my Blendtec Review here.

Whole, Raw, Shelled, Unsalted Almonds
I then pour this mixture from the Blendtec into a nut bag strainer.   A Chef had once told me to use paint bags for straining since they are so cheap but I prefer the nut bag strainer which is certified food grade and BPA free.   I squeeze the "milk" from the nut bag into a bowl.   Some people reuse the pulp in recipes, but I find that there isn't any flavor left in the pulp so I discard it. ( I have been told that you can mix it with honey to use for body scrubs.  I haven't tried that yet. )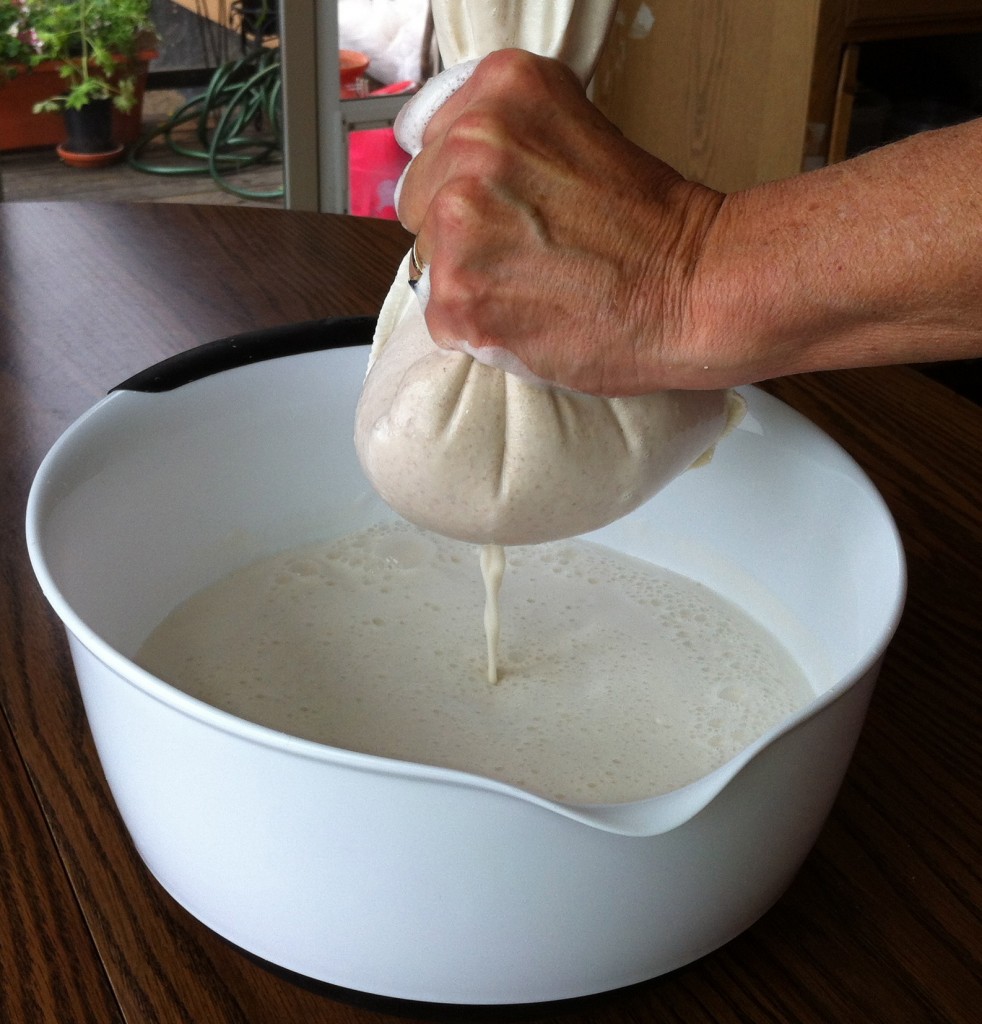 I usually make 2 batches of milk when I make it because I go through it quickly.    I then pour the "milk" into containers that I use and refrigerate them.   I use this "milk"  in place of dairy milk for cooking, baking and of course hot cocoa!
If you want to make Nut Milk and so much more, you can purchase your Blendtec

HERE!

 They even have refurbished models on sale starting at $279 with a full  7- year warranty!