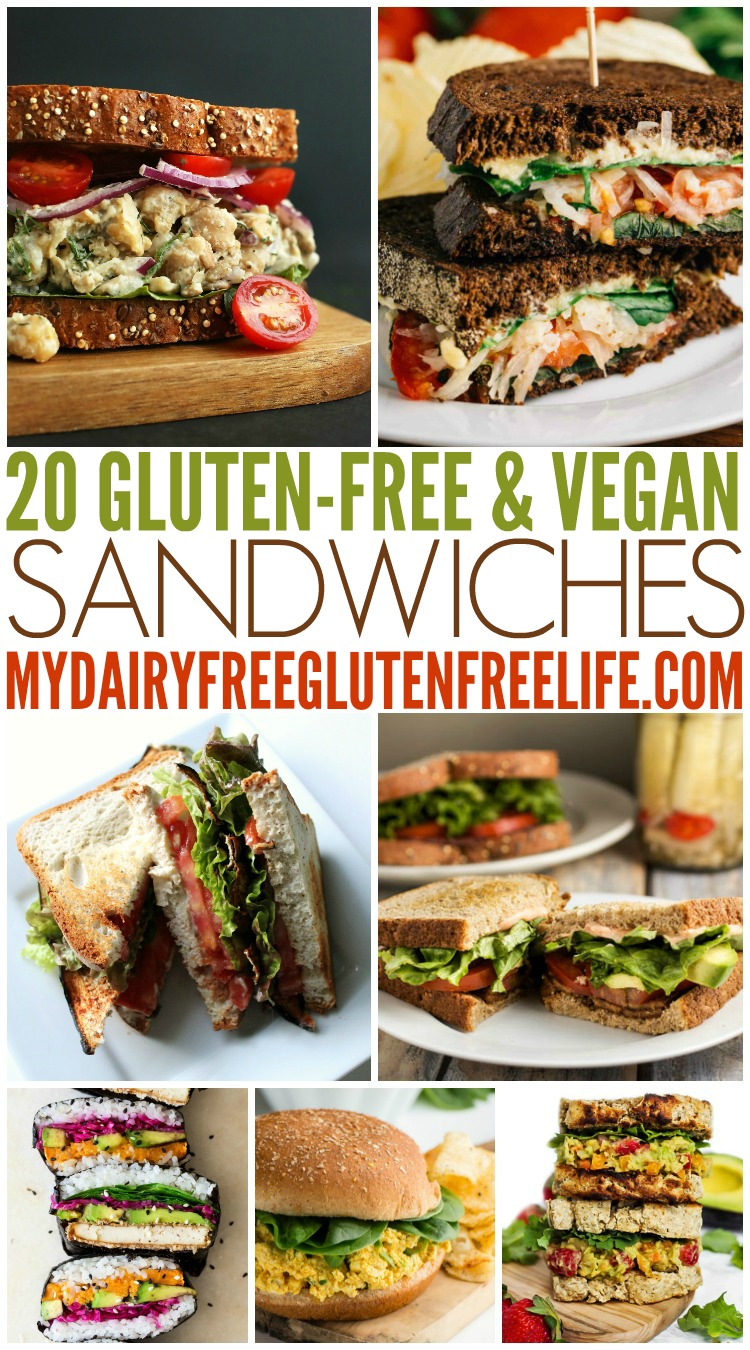 20 Vegan & Gluten Free Sandwiches
It's hard to find good recipes for Vegan and Gluten Free Sandwiches! Hoagies are one of my very favorite lunches. I love that I can prep them the night before and then put everything together when I am ready to eat them.
Gluten Free Sandwiches are great any season, but I find that I eat them most often in the fall and winter. They are perfect for picnic lunches in spring and summer too.    What is the time of year that you use hoagies the most?  Do you have a favorite sandwich that you like?
Fun facts about Gluten Free Sandwiches –
Hoagies are thought to be the namesake of John Montagu. He was the 4th Earl of Sandwich, following the claim that he was the inventor of the sandwich.  Sandwiches can be called Hamburgers, subs, grinders or heros!  GF Sandwiches don't  have to be a filling between 2 slices of bread anymore.  These days, you can have your filling between lettuce and still have it considered a delicious Sandwich!
Here are 20 of my favorite Vegan & Gluten Free Sandwiches.