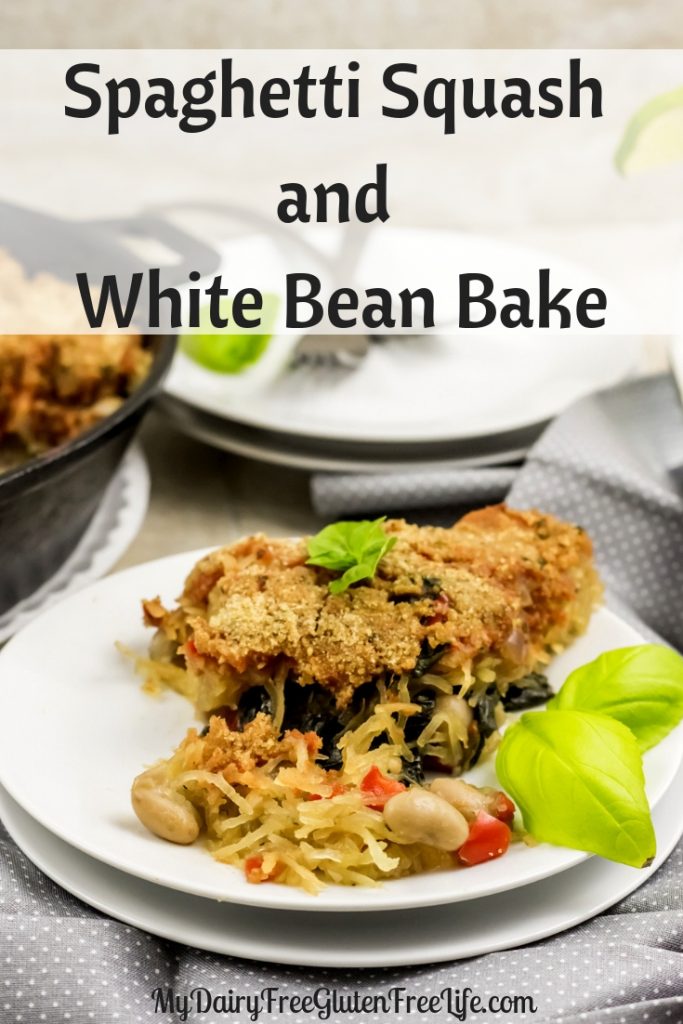 Spaghetti squash is available all year round although it is grown locally for farmer's markets in the summer. This yummy recipe for Spaghetti Squash and White Bean Bake is a hearty meal regardless the time of year you make it. I love white beans and the combination with spices for this "bake" is so hearty and dairy & gluten free! Top off this dish with sliced fresh basil and nutritional yeast or vegan parmesan.
Here's the skinny on Spaghetti Squash: Spaghetti squash is a super veggie! It contains a wide range of vitamins. A 1-cup serving offers 5.4 mg of vitamin C. Other vitamins include A, B-6, 300 casino bonus, thiamin, riboflavin, niacin, folate, pantothenic acid and vitamin K. A study from Colorado State University says that obtaining your daily vitamins through food sources such as spaghetti squash may be more beneficial than taking vitamin supplements! The actual food contains several chemicals that work together, making the vitamins function more efficiently. Researchers from China, published in the January 2011 issue of "Journal of Environmental Science and Health" that the flavonoids found in plant foods work with vitamins and play a role in protecting the body from cancer.
And the skinny on White beans (cannellini, kidney and navy): they are loaded with even more cancer-fighting dietary fiber than healthy red beans. By eating these fiber-rich superfoods, you can reduce the risk of many cancers and other potential killers, including brain aneurysms. Beans are great plant based proteins.
Below you will find photos of basically this ONE dish (frypan) meal and how it was put together. Recipe for Spaghetti Squash with White Bean Bake follows the photos. Enjoy.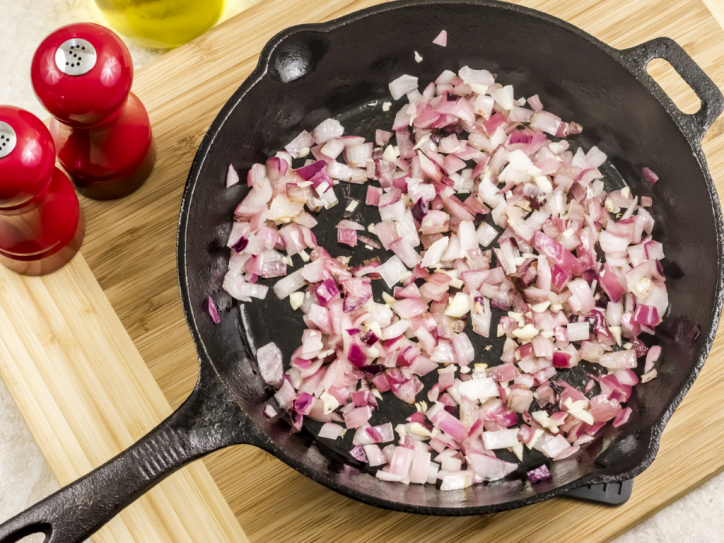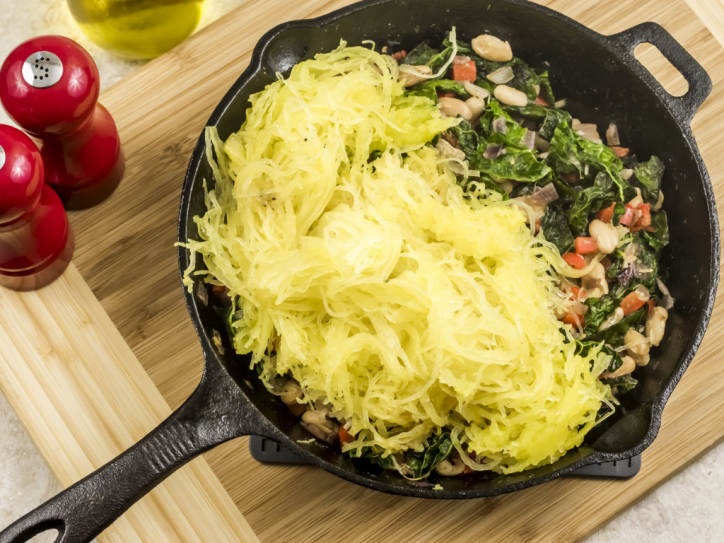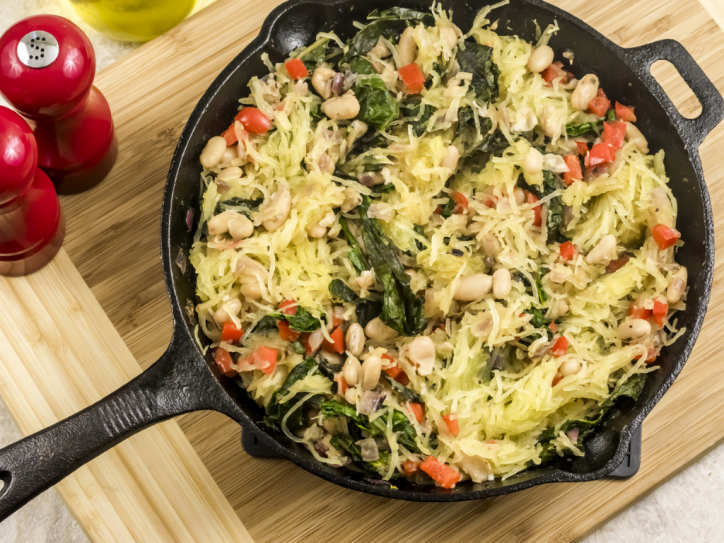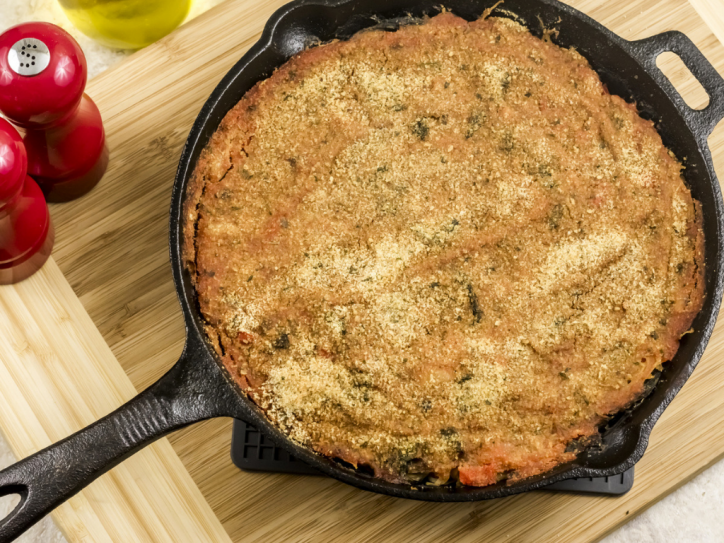 Print Recipe
Spaghetti Squash and White Bean Bake
Ingredients
1

large Spaghetti Squash

1

15.5 oz. can of Cannellini Beans, drained and rinsed.

1

medium sized Onion

diced small

3 to 4

Garlic cloves

minced

1

medium sized Red Bell Pepper

diced

1

bunch of Kale

stemmed and roughly chopped

½

of jarred Pasta Sauce

we used Roasted Garlic and Herb Italian Sauce

¼

cup

of Gluten Free Italian Breadcrumbs

2

tablespoons

+ 2 teaspoon of Olive Oil

Salt and Pepper to taste
Instructions
Preheat the oven to 400 F and line a baking tray with foil.

Cut the spaghetti squash into half (lengthwise) and scoop out the seeds. Drizzle each half with a teaspoon of olive oil and sprinkle with salt and pepper.

Place the squash, cut side down on the prepared baking tray and bake for 30 minutes.

Let it cool for 10 minutes. Take a fork and scrape the noodle like strands. Keep aside

While the spaghetti squash bakes, wash, chop and prep the vegetables and drain the beans.

Heat a cast iron pan (or any oven safe skillet or pan) on medium high heat and add the olive oil.

Add the onions and garlic and sauté till translucent. About 2 minutes.

Next add the red bell pepper and the beans. Sauté for another 2 minutes.

Now add the kale, along with salt and pepper and ¼ cup of water.

Cover and cook for 2 to 3 minutes.

Once the kale is slightly soft, add the spaghetti squash 'noodle' stands. Give it a good mix. Taste and adjust the seasoning accordingly.

Add the pasta sauce and spread it on top of the vegetable, like you do on a pizza base.

Top it with a light dusting of gluten free bread crumb, for some crunch.

Drizzle about a tablespoon of olive oil over the breadcrumbs.

Put it back in the 40 F oven for 15 minutes or until the top looks golden and crunchy.

Serve warm with a sprinkle of fresh herbs like parsley or basil and a side of fresh salad.

Notes

If you do not have an oven safe pan, continue the recipe as written till step 11. Dump the cooked vegetable in a 9x9 baking dish. Spread the pasta sauce over the vegetable and sprinkle the breadcrumbs. Bake as mentioned in the recipe.
Nutrition
Calories:
92
kcal
|
Carbohydrates:
20
g
|
Protein:
2
g
|
Fat:
1
g
|
Sodium:
36
mg
|
Potassium:
327
mg
|
Fiber:
3
g
|
Sugar:
8
g
|
Vitamin A:
1765
IU
|
Vitamin C:
42.7
mg
|
Calcium:
62
mg
|
Iron:
0.9
mg