OH how I love Mushrooms!  Since I don't eat much animal protein, I rely a lot on mushrooms and lentils for my protein.  This recipe for Mushroom Sliders Italian Style is really good.  Don't let the amount of ingredients scare you from making these.  It's really simple to saute' what needs to be and then throw everything in a Cuisinart and whiz up the patties to make these delicious Mushroom Sliders!   I also love the flavor of besan (chickpea) flour, especially the besan flour you get from an indian store.  These Sliders are gluten free, dairy free and vegan.
I also love the Mushroom Sliders because they use so many fragrant herbs!  Who doesn't love basil, oregano, fennel, thyme and rosemary, mmmm makes me hungry just thinking about frying up these patties.
I've got a few more photos listed than usual, so you will get a good idea how easy it is to put these Mushroom Sliders together.   Enjoy these healthy sliders, fancy name for burgers.   You can put other condiments on the sandwiches to make them as gooey as needed to slide! hahah  Recipe follows.   Enjoy.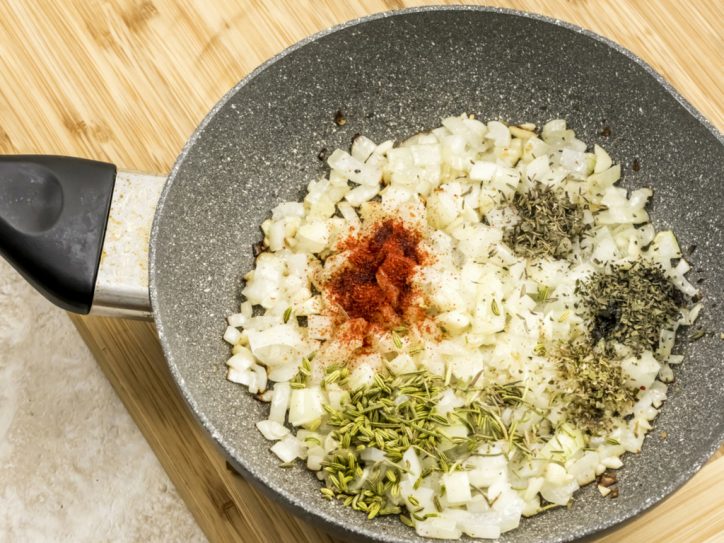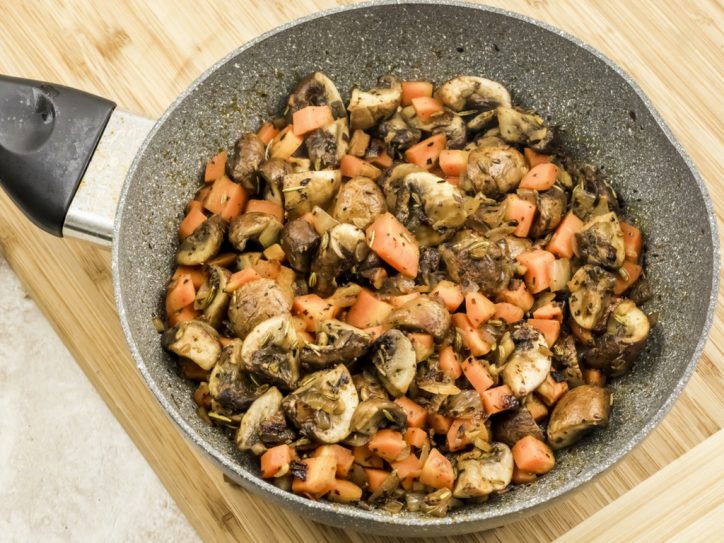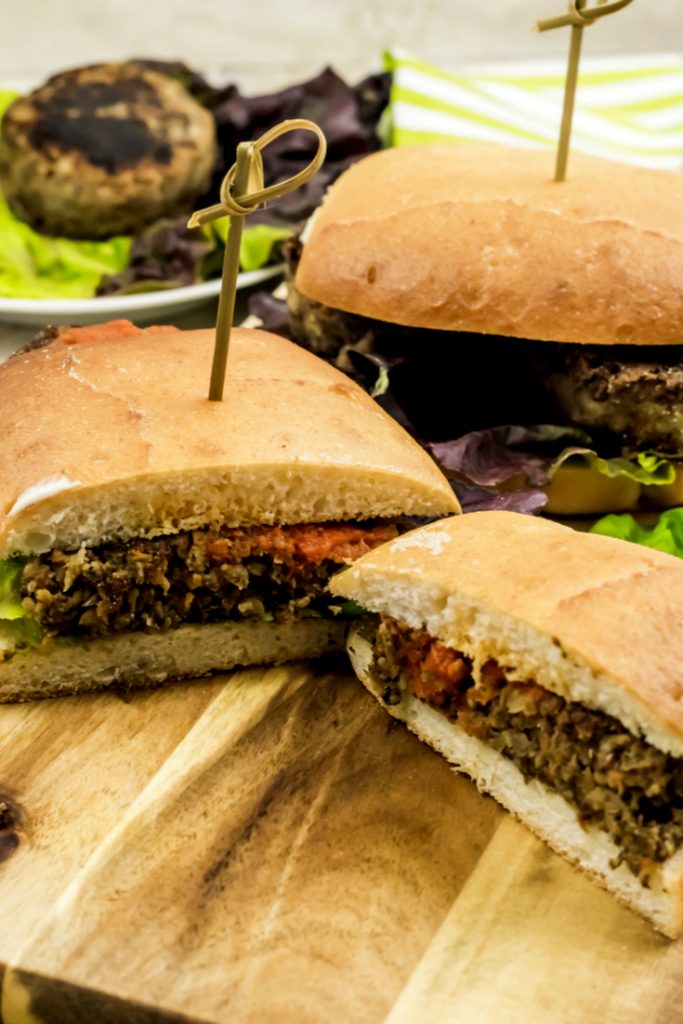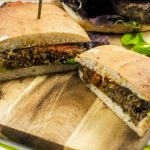 Print Recipe
Mushroom Sliders Italian Style
Ingredients
Ingredients
¾

cup

of dry Brown or Green Lentil

1

bay leaves

2

small cloves of Garlic

whole

1

medium sized Carrot

diced,

8

oz.

of Cremini Mushrooms

1

medium sized Onion

diced

4

fat cloves of Garlic

minced

1

teaspoon

of Fennel Seeds

1

teaspoon

of dried Basil

1

teaspoon

of dried Oregano

½

teaspoon

of dried Thyme

½

teaspoon

of dried Rosemary

1

teaspoon

of Smoked Paprika

2

tablespoons

of Rice Flour or Chickpea Flour

1

tablespoon

of Olive Oil

Salt and Pepper to taste

¼

cup

of light Olive Oil

for frying

Gluten free buns

lettuce and marinara sauce to serve
Instructions
Instructions
In a saucepan, combine the dry lentils, 2 cloves of garlic and the bay leave. Bring it to a rapid boil and then simmer for 10 minutes. The lentils should be cooked but still have a bite to it.

Remove the bay leave and the garlic and drain it. Keep aside.

While the lentils are cooking, dice up the carrots and onions and mince up the garlic. Chop the mushrooms into quarters. You do not want to chop the mushroom too small. They will release a lot more moisture, making it difficult to bind the slider patties.

In a large nonstick pan heat up a tablespoon of oil. Add the onions and minced garlic and sauté till translucent.

Add the fennel seeds, dried, basil, oregano, thyme, rosemary, smoked paprika, salt and pepper. Sauté for another minute.

Add the carrots and mushrooms. Sauté for another 4 to 5 minutes till the carrots are slightly tender but not mushy. Crank up the heat and let any residual moisture evaporate. Let it cool for a couple of minutes.

In a food processor, combine the cooked lentil with the sautéed mushroom mix. Pulse till it looks like a coarse sticky mixture. Make sure not to over process. About 15 short pulses should be enough.

Form slider patties. If the patties keep falling apart, add a tablespoon or two of rice flour or chickpea flour.

Chill in the fridge for 30 minutes.

Heat the oil in a non-stick or a cast iron pan over medium high heat.

Add 3 or 4 patties in the hot oil and pan sear the patties for about 3 to 5 minutes each side, over medium heat. Keep the fried patties on a kitchen towel lined plate to absorb excess oil.

To Serve

You can serve the sliders as an appetizer with a marinara dipping sauce

Or you can toast up gluten free buns. Add a crisp lettuce. Place two slider patties on top the lettuce. Slather marinara sauce over the patties and top with a fresh basil leaf.
Nutrition
Calories:
174
kcal
|
Carbohydrates:
18
g
|
Protein:
6
g
|
Fat:
9
g
|
Saturated Fat:
1
g
|
Sodium:
13
mg
|
Potassium:
400
mg
|
Fiber:
6
g
|
Sugar:
3
g
|
Vitamin A:
1405
IU
|
Vitamin C:
4
mg
|
Calcium:
40
mg
|
Iron:
2.1
mg