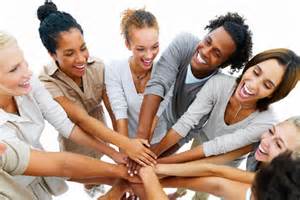 Advanced technology has made it easier than ever before to stay in touch with friends and family via smartphones. Social media also makes it possible even to connect with people whom you would otherwise never have met. Thanks to technology, the world is truly getting closer.
The medical fraternity also leverages the increased connectivity that technology has brought about, especially when it comes to cancer support. Cancer is a difficult disease that leaves not just physical, but also psychological scars which can take months to heal. Healing happens with the help of a support network, a set of people who encourages the patient to talk about his or her trials and tribulations.
Many new online tools are now available to help cancer patients and survivors by encouraging conversations among themselves. It is important for the friends and family members of cancer victims to realize that they need a lot of help and understanding, and it must be offered with a great deal of compassion. And who better than those who have experienced the same emotional and physical trauma to lend a supporting hand to others?
Online Support Groups
Support from peers helps deal with many of life's problems, and cancer is no different. Harnessing the power of the internet community, the American Cancer Society has developed a social network known as 'WhatNext' to support cancer patients specifically. The objective of the network is to connect cancer patients so that they can share their experiences with each other. WhatNext lets you connect with and share your cancer diagnosis with other people who have been diagnosed with the same results. This helps each patient understand their condition better and be prepared for further stages of the disease. The network also helps patients share other insights such side effects of the treatment, duration, outcomes etc. This platform helps patients immensely to prepare themselves for the different phases of the disease progression and treatment, and how to deal with it. 
New Insights on Cancer Treatment
There is no denying the fact that clinical trials help understand the problems of cancer better. However, social networks also play an important role in bringing to light the different aspects of the situation. Side effects, effectiveness of drugs etc. can be understood by studying the comments and interaction of cancer patients on the networks. Many new cancer drugs have side effects which may be missed during the clinical trials. With the help of online platforms, cancer patients can interact and educate themselves about the possible side effects of even newer drugs. 
Researchers have accepted that experiences of a patient are also important in understanding the nuances of associated side effects. The FDA too is trying to uncover patient experiences in order to develop better and more effective drugs which are free from side effects. Platforms like WhatNext add significant value to drug research. 
Cancer Support
Online communities serve cancer patients by providing significant amounts of support. The camaraderie and compassion in such platforms facilitate communication about what patients are experiencing and how they are coping with it. 
It is a two-way process where a patient's experiences help those who are scheduled undergo the same procedure, and in turn they are able to connect with others who help relieve their own pain. This mutual care and concern can promote and expedite healing.
Author Bio: Ralph Coleman is a medical writer who writes well-researched, in-depth cancer articles which provide relevant information to help patients combat the deadly disease. Cancer Treatment Centers of America (CTCA) prides in providing the best cancer treatment solutions to patients who have endured various cancer types. With cancer centers in Philadelphia, Tulsa, Chicago, Newnan etc., CTCA aims at providing the best treatment options to cancer patients. Learn more: http://www.empowereddoctor.com/8117/cancer-treatment-centers-america/