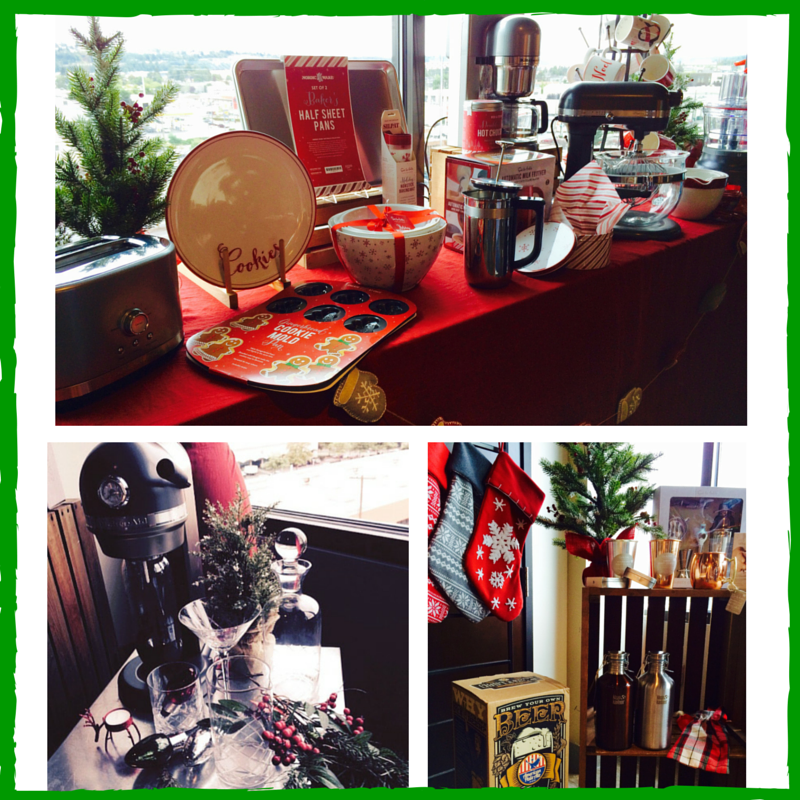 Having just returned from the International Food Blogger Conference (IFBC) in Seattle, I thought I would share my favorite event!  The KitchenAid and Sur La Table excursion friday afternoon was Christmas in September!  Those of us who signed up for this excursion were taken by bus to the Sur La Table Corporate Test Kitchen in downtown Seattle.   We were treated to a delicious luncheon, prepared before us using a new product, the KitchenAid Spiralizer Attachment .   The Zucchini Noodles with Heirloom Tomato Sauce was so flavorful!  Check the recipe out. Then more new products were introduced after we finished our lunch.   In fact,  Sur La Table and KitchenAid shared a few products with each of us to take home.   I will be sharing a few of them with you through a couple giveaways.   You are going to absolutely love the new products coming out!  Let me say I want the Spiralizer Attachment, it is on my Christmas wish list!  I want to easily make fresh "noodles" from veggies.  With Vegan cooking there are so many recipes that utilize spiralized foods.    The Spiralizer Attachment was also demonstrated to show how it can peel, core and provide a spiral cutting of the apple which is then simply cut for use in apple pie or other apple recipes.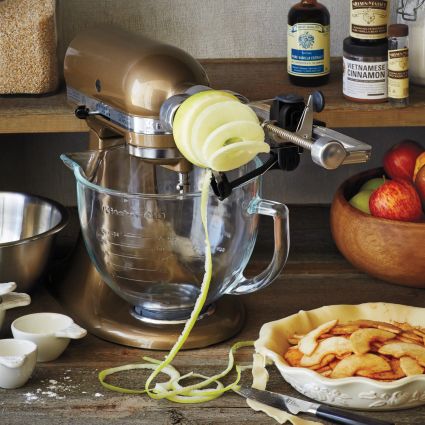 Also keep an eye out for my upcoming post with a giveaway of the KitchenAid Precision Press Coffee Maker!   I'm not into coffee but from the look of those in the room where this was demo'd, everyone else is!
The experience that KitchenAid and Sur La Table provided for those of us who attended was pure luxury.   I didn't know that Sur La Table offered cooking classes!  They have had over 400,000 class attendees annually!   This is something I will have to research.   I love to take classes when I travel and they offer them all over the US!   Here are some of the NEW products we were introduced to during our excursion outing.
New KitchenAid and Sur La Table Products:
KitchenAid® Tilt-Head Stand Mixer with Glass Bowl, 5 qt.
KitchenAid® Spiralizer Attachment
KitchenAid® Precision Press Coffee Maker
KitchenAid® Magnetic Drive Torrent™  Blender
KitchenAid® Custom Pour Over Brewer
illy Ground Coffee, Medium Roast
Sur La Table Pumpkin Spice Cheesecake Swirl Brownie Mix
Salted Caramel Fudge Bark
Urban Accents Seasonings
Nordic Ware Pumpkin Loaf Pan
Snowflake Silipat
Staub Pumpkin Cocotte
Check out KitchenAid on Facebook, Twitter and Instagram
&
Sur La Table on Facebook, Twitter and Instagram!