365 Vegan Smoothies Review
Top vegan and health blogger created a collection of delicious vegan smoothies that provides healthy and fun ways to eat your fruits and veggies all year long.
Review by My Dairy-Free Gluten-Free Life
I love smoothies and could almost live on them with the proper combinations.  This is such a great book that combines all kinds of yummy smoothie recipes but also has a 12 month wellness program!
I can hardly wait to begin this!   The book combines 12 wellness targets!  It includes ingredients to use for each month of the specific monthly target of wellness.  You can begin with Month One or find what you feel you need more help with in your wellness journey.  You will find lots of information on what ingredients such as vitamins, electrolytes, probiotics from fruits and vegetables can be used to help your wellness.  She even includes stimulating or calming or hot spices and how they help.
I will share what you have to look forward to if you get this book!
Month 1:  Detox Smoothies
Month 2:  Energizing Smoothies
Month 3:  Slim-Down Smoothies
Month 4:  Strengthening Smoothies
Month 5:  Calming Smoothies
Month 6:  Brain Boosting Smoothies
Month 7:  Healthy-Digestion Smoothies
Month 8:  Healthy-Heart Smoothies
Month 9:  Anti-Aging Smoothies
Month 10:  Mood-Boosting Smoothies
Month 11:  Immunity Boosting Smoothies
Month 12:  Beauty Smoothies
I have to agree with author, Kathy Patalsky, that with just a blender you can rev up your energy, cut back on calories, improve digestion and glow from the inside out. Kathy Patalsky, is a successful blogger behind the popular sites 
Healthy-Happy-life.com,
LunchBoxBunch.com
 and 
FindingVegan.com
.
Kathy also provides a chapter on Smoothies 101, covering all the basis of smoothies, kitchen tips, equipment and ingredients needed, and how to use the book to its best advantage.  Each recipe provides a summary of the smoothie's nutritional properties and explains the benefits of its ingredients.
Even if you are not vegan, Kathy's plant-based smoothie recipes has something for everyone.  365 Vegan Smoothies serves up the perfect blend for summer health.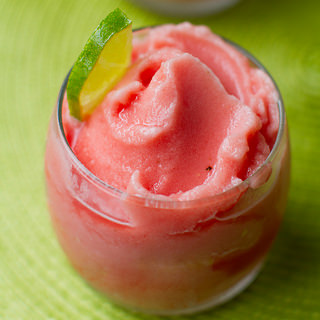 365 Vegan Smoothies:
Boost Your Health with a Rainbow of Fruits and Veggies
 Giveaway (Over)
The Author is giving away one copy of this great health and smoothie book to one lucky reader.
This giveaway is open to US Only.
This giveaway ends August 21, 2014 at 11:59 PM
Enter on the Rafflecopter form below:
Disclaimer: This blog and any participating blogs did not receive compensation for the published material in this post. No purchase required to enter this giveaway and there is a limit of one entrant per household. Void where prohibited. Odds of winning are determined by the number of valid entries received. Winner will be chosen by Random.org and will be emailed via the email address used to enter the contest. New winner(s) will be chosen if original winner(s) has not responded within 48 hours of email notification. This blog and other participating bloggers are not responsible for shipment of prize(s). Sponsor(s) are responsible for all shipping costs related to prize(s). This giveaway is not administered, sponsored, endorsed by, or associated with Facebook, Twitter, Google, Pinterest or other social media outlet. Disclaimer is posted in accordance with the Federal Trade Commission 10 CFR, Part 255 Guides Concerning the Use of Endorsements and Testimonials in Advertising.
You can purchase this book here: