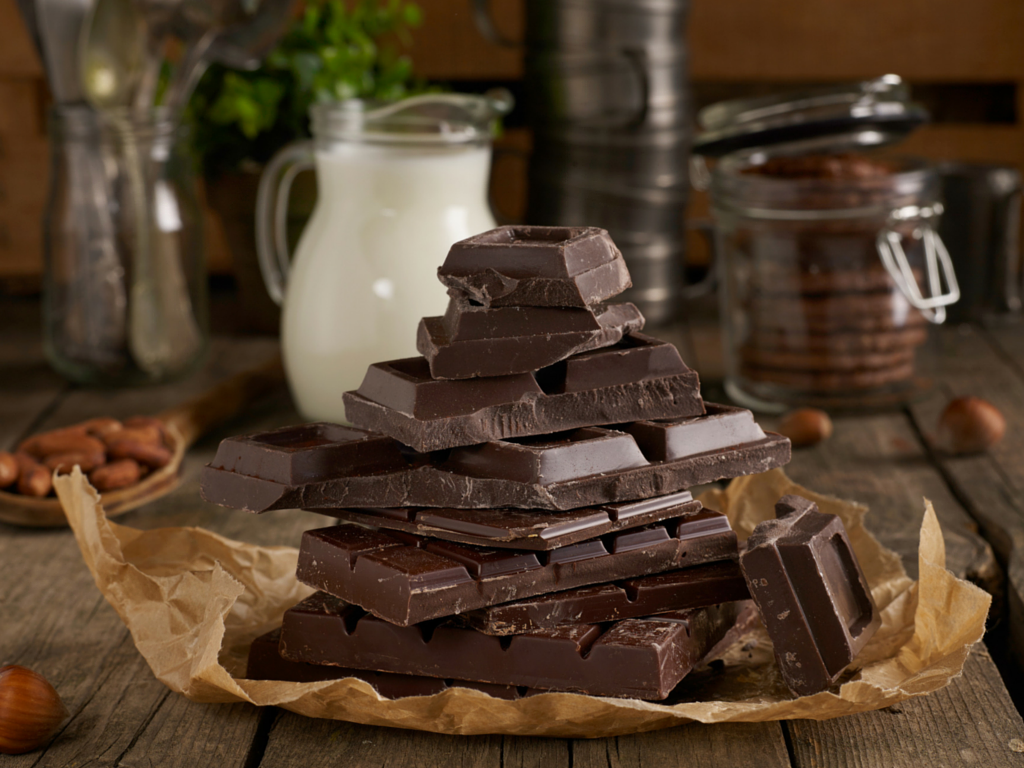 Want a Healthy Heart? Satisfy Your Chocolate Cravings!
Are you having chocolate cravings? Cool your jets if you are about to rush off to purchase an unhealthy, chocolate-filled candy bar after reading that headline!  Because not all chocolates are created equal.  There are a lot of reasons that processed, sugar- loaded, trans fat-filled and chemical-laden chocolate coated candy bars are not good for you.
However, one type of chocolate treat is heart-friendly.
Dark chocolate comes from the cacao plant. When you consume natural dark chocolate, with no additives, preservatives, sugar and other man-made nasties present, you actually do your heart a favor. This is because of the flavonols in the cacao plant. These natural heart helpers can lower your blood pressure and even prevent blood clots which can lead to a stroke or heart attack.
Dark chocolate also boosts your immune system. It has antioxidant properties which keep your LDL cholesterol moving through your system, instead of sticking to the walls of your arteries. This limits your risk of arterial diseases, just one more heart friendly property that delicious, rich dark chocolate offers.
Make sure you choose dark chocolate which is at least 70% cocoa to limit the amount of unhealthy ingredients like sugar. Choosing natural, organic cocoa powder or unsweetened cacao nibs ramps up the amount of heart healthy flavonols you ingest, for an even healthier heart.
YES!