What Happens if You Mix CBD and Coffee?
If you are one of the many people who cannot start the day without at least one cup of coffee or expresso, you may be wondering if there is a way to make it even better with CBD (cannabidiol). Luckily, others had the same question and explored the combination of mixing CBD and Coffee.
An article published in the Journal of Internal Medicine pointed out that both coffee and cannabis can affect the same brain pathways. Clearly, both substances can have an impact on you. So many people find that they enjoy cannabidiol and caffeine together.
Although there is no research on combining cannabidiol and that cup of java or expresso, there are many stories from people who have done it successfully. They report it makes them feel alert and calm at the same time. Others report feeling more alert but not having the jitters that sometimes come with drinking too much coffee. This makes sense since coffee is stimulating, while CBD is more calming.
Some people think that combining coffee with CBD decreases their nausea. They also mention that they get a burst of energy if they drink the combo in the morning.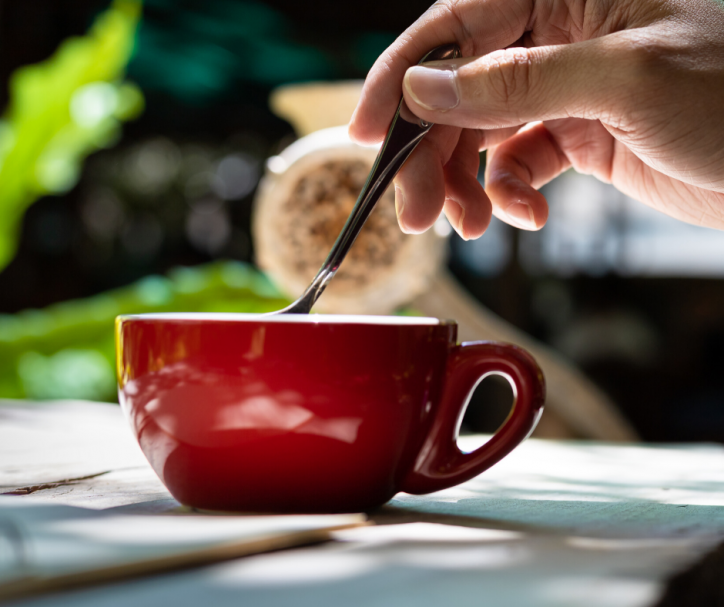 Proceed With Caution
Since temperature can affect CBD, you may want to proceed with caution if you plan to mix it with hot coffee or tea. Dr. Bonni Goldstein points out that everyone reacts to things differently, so you may or may not like how mixing CBD and Java makes you feel. Also, it is important to remember that combining anything with caffeine can affect you.
If you want to try adding cannabidiol to your coffee, start with small doses. Pay attention to how it makes you feel and what your reaction is throughout the day. Consider sticking with the low doses for a few days to get an accurate reading.
**I am affiliated with Canopy Growth.  I also USE Martha Stewart CBD which Canopy Growth produces.  Shop at Canopy Growth to get your CBD Isolate oil, Softgels, Gummies and Creams!