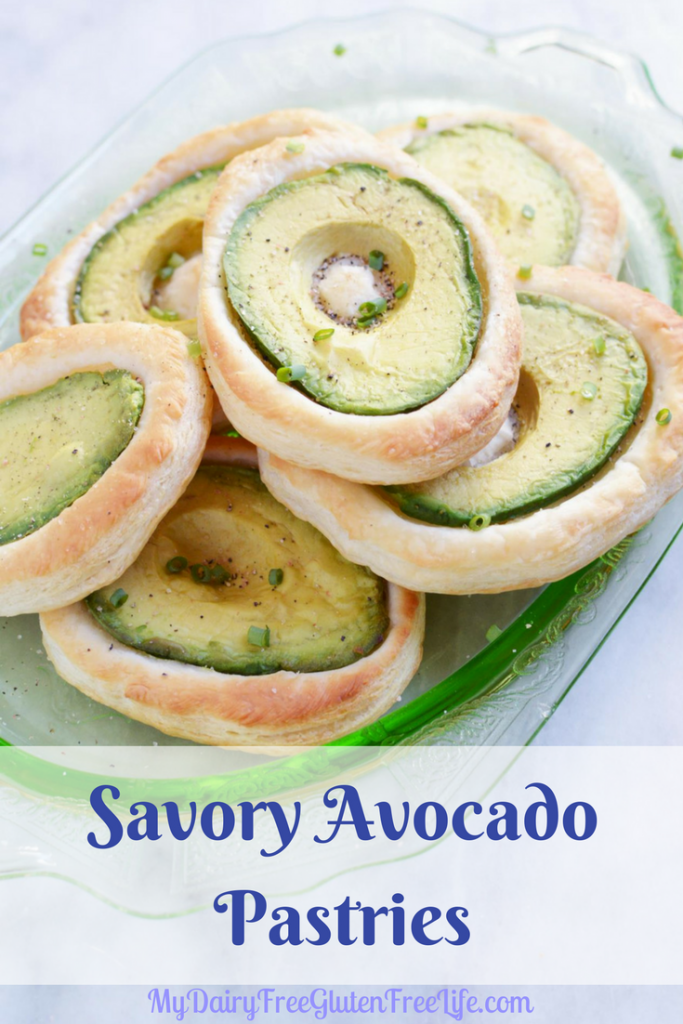 This recipe for Savory Avocado Pastries make wonderful appetizers and can be used in so many other ways.  I use it for breakfast and top it with a cooked egg!  These would be fun appetizers to spread the tops with vegan cream cheese and jam or salsa.  You could top it with sliced tomatoes and sprinkle with basil.  
I love appetizers…a small dish of food or a drink taken before a meal or the main course of a meal to stimulate one's appetite.  Doesn't this photo just make you drool,  I mean stimulate your appetite?
For you pregnant and breastfeeding mommies out there, your need for many nutrients significantly increases. Enjoying avocados is a smart way to get enough nutrients! They contain vitamins and minerals like folate, potassium, vitamin C, and vitamin B6.
The recipe is not gluten free, but I have used Bob's Red Mill pie pastry in its place and it works just as good.
Avocados are so good for you, they may even help increase levels of heart-protective HDL cholesterol and decrease levels of oxidized LDL cholesterol. This helps beat atherosclerosis, or the accumulation of plaque along artery walls.
Being high in fiber, Avocados are so healthy! Following a high fiber diet has been associated with body weight maintenance.
How would you serve these delicious appetizers?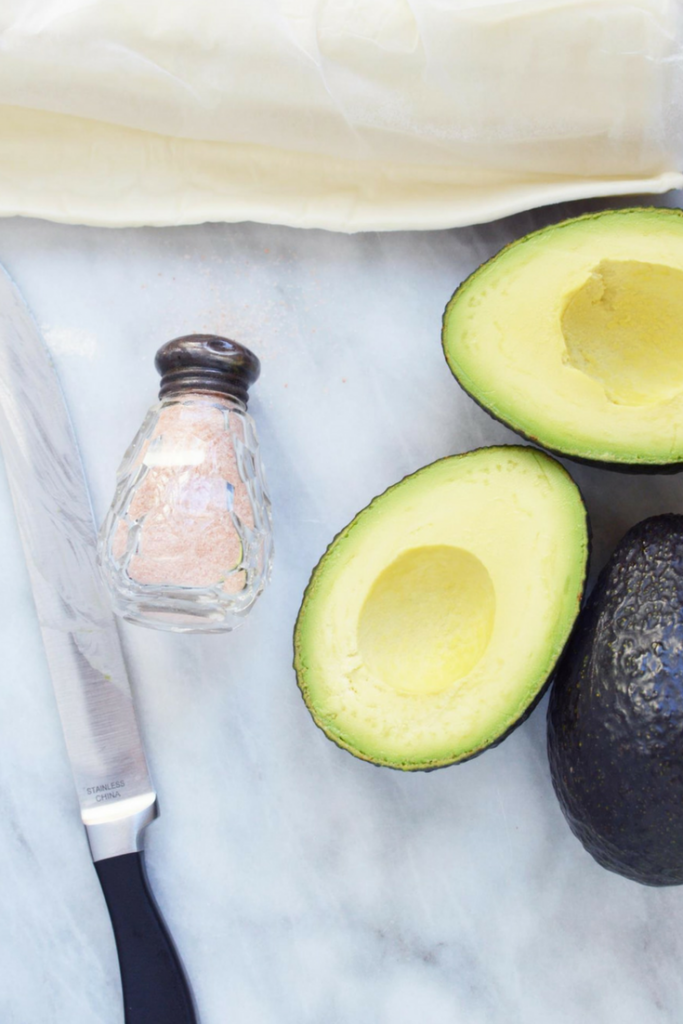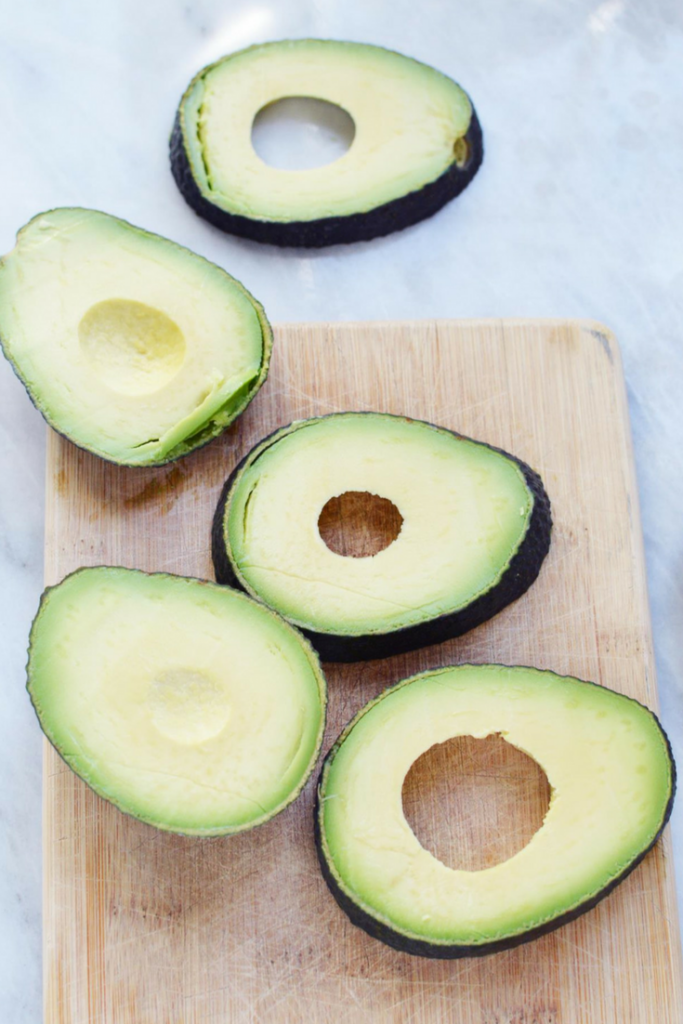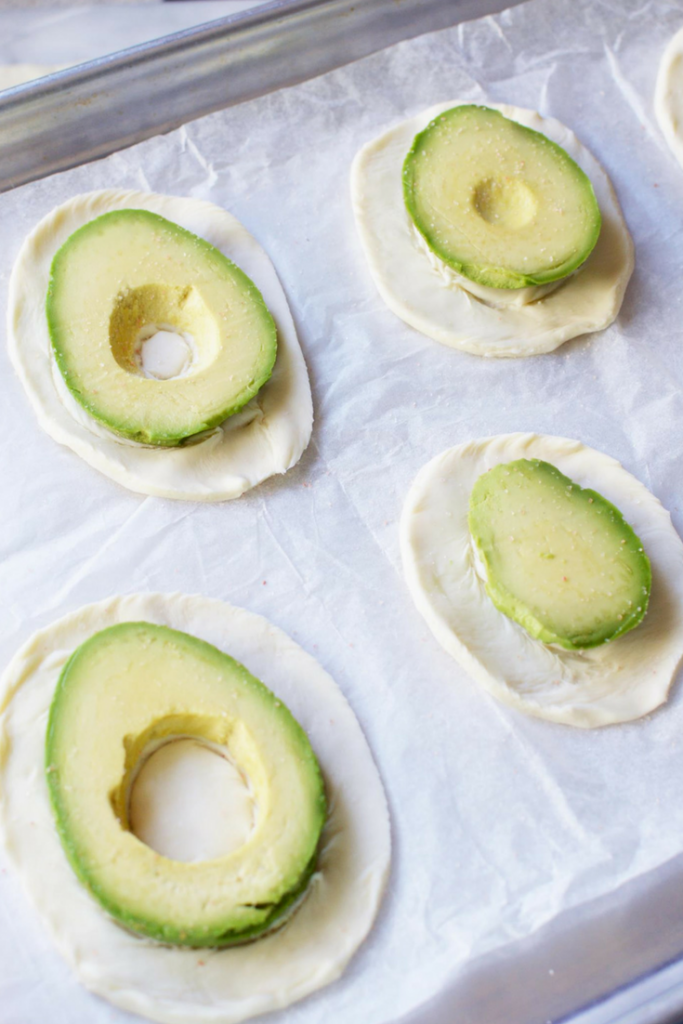 Recipe for Savory Avocado Pastries: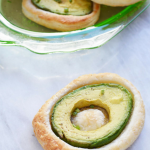 Print Recipe
Savory Avocado Pastries
Ingredients
1

roll or sheet of your favorite boxed puff pastry or gluten free pie dough mix from Bob's Red Mill

2-3

ripe avocados


Himalayan salt and pepper
Instructions
Preheat the oven to 400 degrees.

Cut the avocado into pieces that are about 1/3 of an inch thick, remove pit and peel.

Spread out the pastry dough and set the sliced avocado on top. Then use a sharp paring knife to cut about ¾ of an inch around the outside of the avocado. I also like to make small cuts around the inside portion of the avocado where the pit had been. This is not required, but will help that area puff up a bit more while baking if you are using puff pastry.

If you are using pie crust pastry cut enough edging to wrap it up over the avocado.

Bake for 12 to 14 minutes or until it has stopped puffing up (to make sure as many of the layers as possible have properly baked) and golden brown. Or til golden if using pie pastry.

Allow to cool for a few minutes.

Sprinkle with salt and pepper and enjoy! Or use your imagination and top with any variety of fun yummy toppings.
Nutrition
Calories:
252
kcal
|
Carbohydrates:
18
g
|
Protein:
3
g
|
Fat:
19
g
|
Saturated Fat:
4
g
|
Sodium:
372
mg
|
Potassium:
262
mg
|
Fiber:
3
g
|
Vitamin A:
75
IU
|
Vitamin C:
5
mg
|
Calcium:
9
mg
|
Iron:
1.1
mg