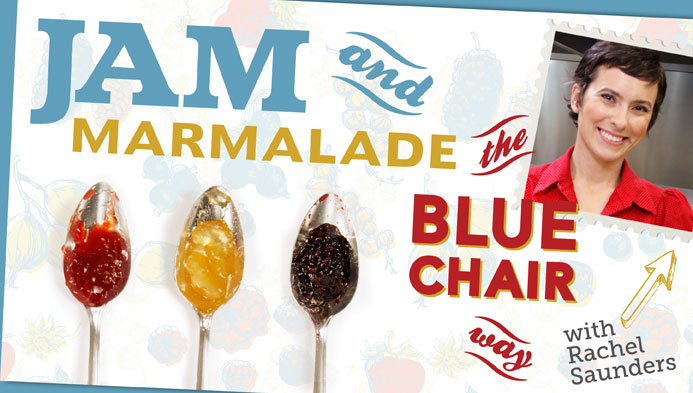 I usually follow the directions on my pectin container for making jam.  But I know there is so much more you can do without pectin to save your favorite fruits for all kinds of yummy preserves and jams.  Rachel Saunders has a wonderful online class for creating succulent blackberry jam, savory strawberry spread and zesty, sweet lemon marmalade.  Want to know more?  Check out the class information below then Sign Up Here for the online class!
What you get with your class:
8 HD video lessons with anytime, anywhere access
Downloadable class materials, including 3 recipes
Hours of close-up instruction
Answers from your Rachel in our virtual classroom
The lessons for your class are:
Lesson 1. Introduction
Lesson 2. Equipment
Lesson 3. Blackberry Jam
Lesson 4. Strawberry Jam
Lesson 5. Marmalade
Lesson 6. Preparing Marmalade
Lesson 7. Cooking Marmalade
Lesson 8. Jarring
About your instructor:
Rachel Saunders is the owner of the Blue Chair Fruit Company, and the author of award-winning The Blue Chair Jam Cookbook.