I continue to try to find good mixes or flour combinations that make a great loaf of Gluten Free Bread.  Boy I found one that rivals "normal" bread, Montana Gluten Free Toasted Oat Bread!  In addition this loaf is also Dairy-Free! I am in love with this company and their products!  This recipe uses their Toasted Oat Bread Mix.   This bread mix is ELISA tested and contains PrOatina Gluten Free Toasted Oat Flour, Tapioca Flour, PrOatina Gluten Free Oatmeal, Salt and Xanthan Gum.  I added sugar, yeast, Saffola Oil and 3 eggs.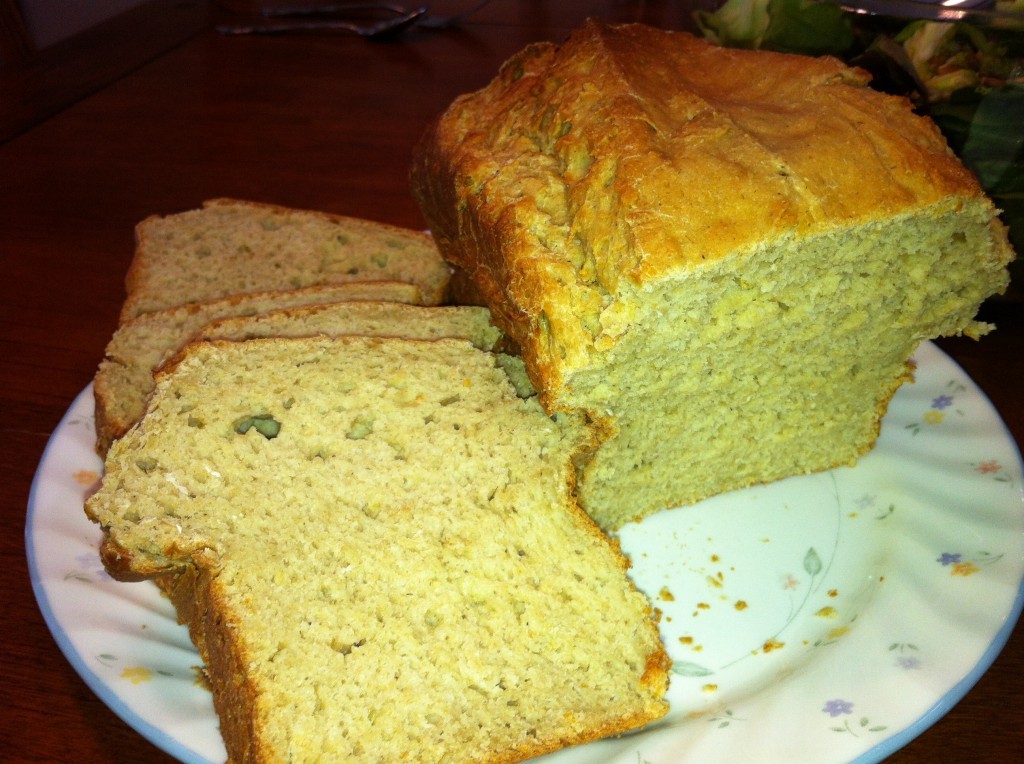 I made this Gluten Free bread last week for my son's family, my husband and myself  to have with dinner.  I was so thrilled the bread raised!  I mean I haven't had a Gluten Free bread raise like this.  And the flavor is so, so, so,  good!!  Did I say so good?  My son said it rivalled bread served at top restaurants.  My husband said you have to call the company and tell them to get this into restaurants so people who are Gluten Free can have something decent to eat with their meal!  The kids loved it and I loved it!   You can buy  this mix at their website montanaglutenfree.com. 
Dairy & Gluten Free Toasted Oat Bread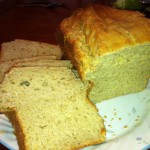 Print Recipe
How to Make Gluten Free Toasted Oat Bread
The mix has directions for Bread Machine Method but I used the Oven method listed.
Ingredients
16.5

oz

package of Montana Gluten Free Toasted Oat Bread Mix

1/2

tsp

Sugar

1

packet active dry yeast

10

oz

warm water

plus 1/2 onz per 2500ft elevation

1/4

cup

vegetable oil

I used Saffola

3

organic eggs

1/4

cup

organic natural sugar
Instructions
Dissolve 1/2 tsp sugar in 4 onz of warm water and mix in the yeast, stir and let sit until bubbly.

Place 1 package Montana Gluten Free Toasted Oat Bread Mix in bowl and slowly add yeast mixture while blending with electric mixer.

Add the oil, eggs and sugar...Blend thoroughly.

Add 6 onz of warm water.

Mix on the highest speed for 6 1/2 MINUTES! Very important.

Leave mix in bowl, cover with plastic wrap and then place towel over that.

Let mixture rest in bowl for 40 minutes.

Preheat oven to 350 degrees.

Pour the rested batter into a greased 9x5 bread pan, leveling at the top as best you can.

Bake in oven for 10 minutes, then cover with a foil tent.

Bake an additional 50 minutes.

When baking is finished, remove the loaf from pan and cool on wire rack.

ENJOY
Notes
Nutritional values are based on one serving
Nutrition
Sodium:
484
mg
|
Calcium:
100
mg
|
Vitamin A:
60
IU
|
Sugar:
4
g
|
Potassium:
20
mg
|
Cholesterol:
40
mg
|
Calories:
198
kcal
|
Saturated Fat:
4
g
|
Fat:
5
g
|
Protein:
1
g
|
Carbohydrates:
35
g
|
Iron:
1.7
mg
I have found that this bread rises nicely in a regular bread pan.
BUT for most other breads that are gluten free, I have found the middles do not cook through if I use a regular bread pan, so I find a size like the one below better for most gluten free breads:

You will LOVE this Gluten Free loaf of bread!