How to Bake Fresh Garden Pie Pumpkins
I have always wanted to make home made Pumpkin pie by using my own fresh garden pie pumpkins!  I had never done this before.  So I decided to give it try and found it to be incredibly easy.   So if you have never baked your own pumpkins, here are some easy steps for you to follow below!   The photo above are my pie pumpkins from my greenhouse!
Steps for How to Bake Fresh Garden Pumpkins:
1.   Use your own pumpkins or purchase pie (sweet ) pumpkins. Two pie pumpkins will yield approximately 2 1/2      cups of puree – depending on the size of your pie pumpkins.
2.  Preheat oven to 375 degrees.
3.  Wash the outside and pat dry.  Place whole pumpkin on baking sheet.  I lined mine with foil.  I used a 9×13 pan for the 2 larger pumpkins and a 10×15 pan for the other smaller pumpkins.
4.  Bake pumpkins whole for 45 minutes to 1 hr and remove from oven to cool.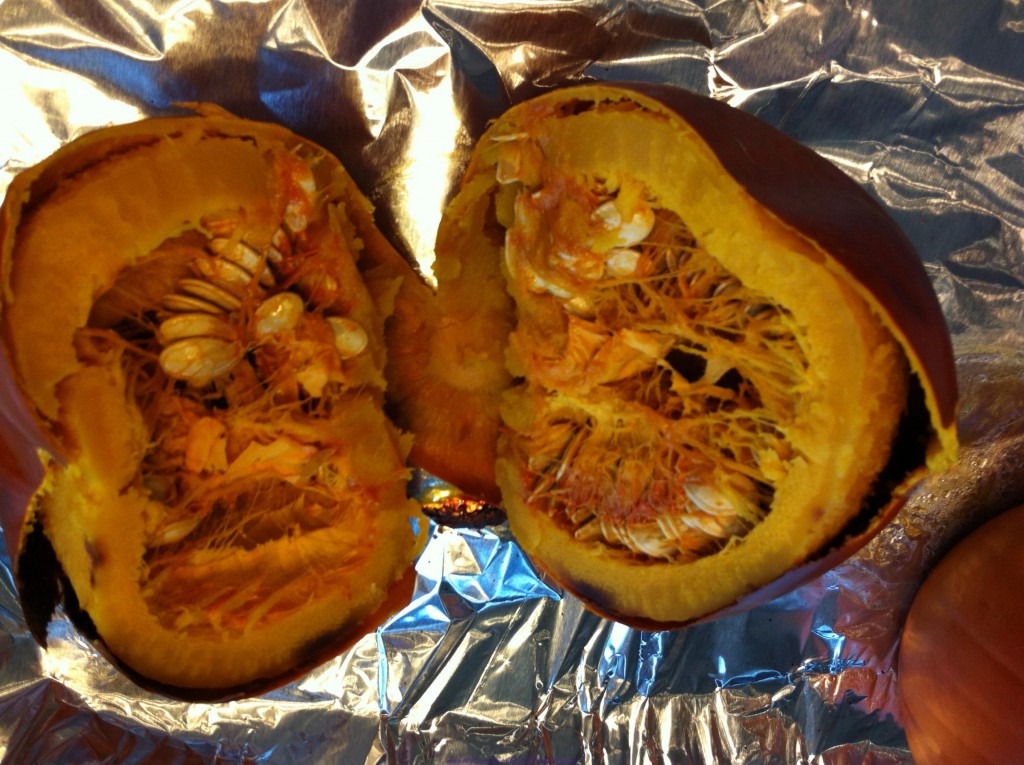 5.  After they cool, remove stem tops and cut pumpkins in half.   Scoop out the seeds with a spoon, and throw them away.  Or clean them, sprinkle with salt and eat them.   The outer skin peels off easily after it has cooled.   You are left with nice pumpkin meat which I put in my blender and whizz into a puree and use it instead of using canned pumpkin for making my garden pumpkin pies.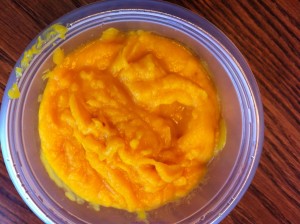 You can now use the Pumpkin puree or freeze it until needed!
Even if you do not garden, most grocers sell pie pumpkins or you can get them at your local farmers market.  The taste is so much better with fresh garden pumpkins!  Try it and let me know how you like it in the comments.