Holiday Kosher Baker Review
You don't have to be a Kosher Baker to enjoy this fabulous cookbook but if you are so much the better! The Holiday Kosher Baker Traditional & Contemporary Holiday Desserts authored by Paula Shoyer has 222 pages and is hardback! I still love a cookbook that I can hold in my hands and make notes on. And I love Holiday Desserts so this book was a no brainer for me to review! There are a number of recipes that are gluten-free which made it extra special for me since Paula has already made the changes needed for gluten-free baking.
Click HERE for my recipe of the Chocolate Chip Cookie bars: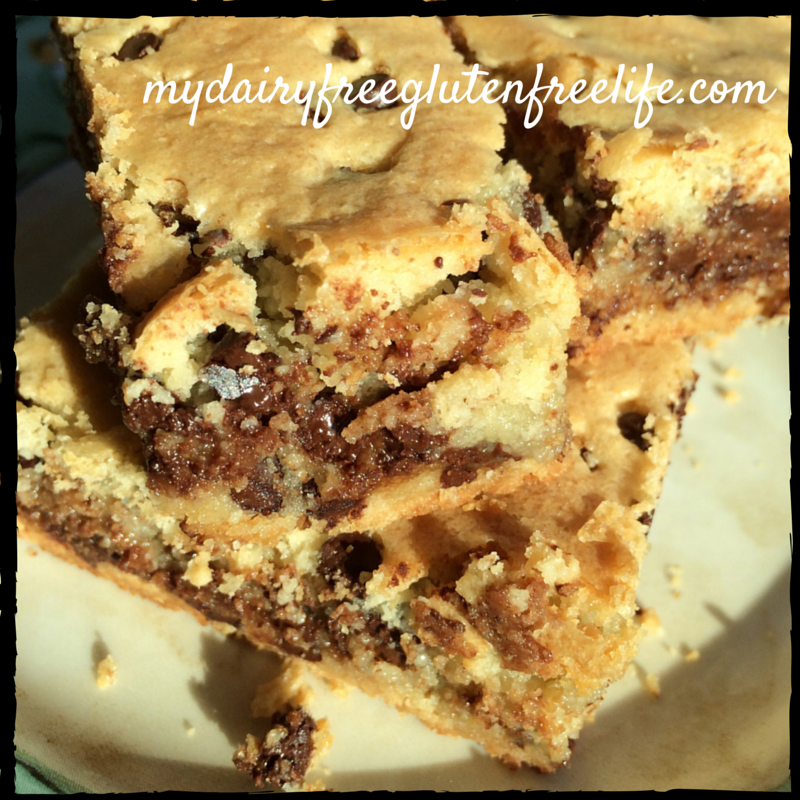 I also love that this book lets you know which recipe is PARVE or NON-GEBROKTS.  It will also list above each recipe if it is nut-free, vegan,  low sugar, if it has dairy or is gluten-free.   There are many options for allergy free baking here.   Above these notations it will list if the recipe is Easy, Moderate or Multi-Step and the author really walks you through step by step how to make these wonderful Desserts!    The recipes are then broken down into the following sections:
Rosh Hashanah and Yom Kippur
Chanukah
Purim
Passover
Shavuot
The author also includes tips and notes about cooking for Jewish Life events such as Shiva or Bris.
So many of the recipes remind me of my childhood, made by my mother and her family.  Of course they used regular flour and now I will be able to convert some of these recipes for gluten-free such as Babka and Rugelach, which is a vegan and PARVE recipe but not currently gluten-free.   I will be much less worried about experimenting with this cookbook.    I absolutely love this Kosher Cookbook and am so thrilled to have had the chance to review it!  I think everyone who bakes should have this in their cooking files.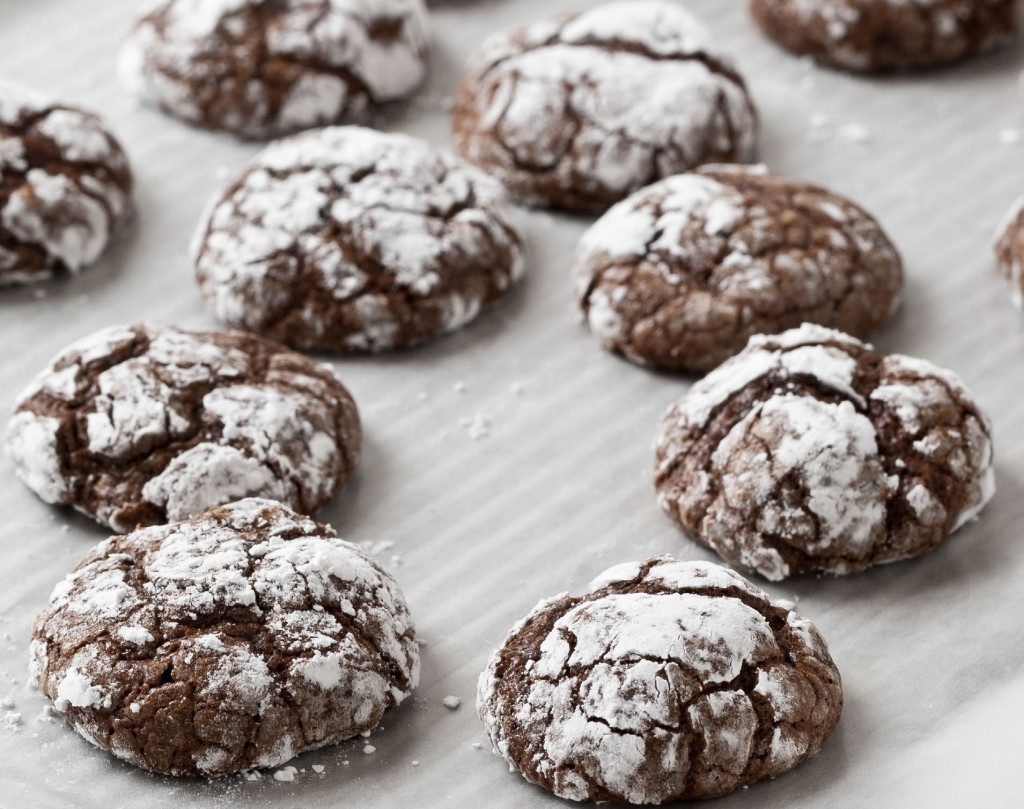 I made the Mexican Chocolate Cookies and Chocolate Chip Cookie Bars from this book and oh my…they are so moist and taste very buttery AND they are vegan!  Click HERE to go to the recipe!
ABOUT THE AUTHOR:
It is clear to me that Paula Shoyer has enjoyed cooking from a young age.  She was a former practicing attorney then shifted her focus and graduated from the Ritz Escoffier pastry program in Paris.   She now teaches French and Jewish baking classes in the Washington, DC area.   And she offers large-scale baking demonstrations through out the US and Canada.
Paula has appeared on the Food Network's Sweet Genius and is a frequent TV Guest.  She currently lives with her family in Chevy Chase, Maryland.    You can check her out at www.thekosherbaker.com 
Holiday Kosher Baker Giveaway (OVER)