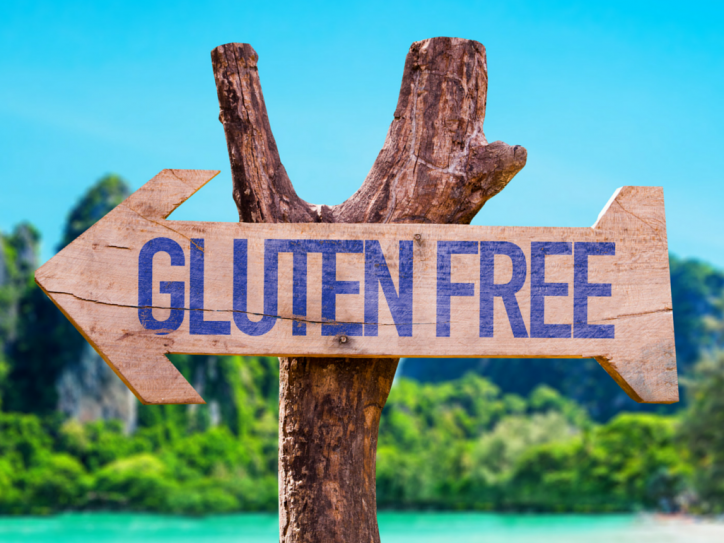 Gluten Free Meal Planning
Gluten free living is a pretty big step to take, but once you get yourself submerged in the gluten free world and community, you'll notice that it's not so hard after all! There are thousands of gluten free recipes flooding the internet, and you're bound to find some you like – and have no fear, some of the recipes in this gluten free meal plan are wonderful gluten free twists on some of your favorite classic dishes!
Before you begin any kind of lifestyle change in eating, it's important to do your research and figure out your "why". There are tons of great books on Amazon that can help you better understand the benefits of going gluten free and potential medical reasons for doing so! Here are some great resources you should check out, they are also great for learning about gluten free eating and time management!
Many of these recipes are a gluten free twist on a favorite classic!  Also check out the recipes below along with all of the other recipes for the meal plan! Here, you can find everything in one spot to jumpstart your gluten free journey or rev it up with a great gluten free meal plan!   The 7 Day printable Gluten Free meal plan is listed HERE that corresponds to these recipes below!
Breakfast:
Mixed Berry Smoothie Bowl
No Bake Energy Balls
Key Lime Pie Smoothie
Bacon Mushroom Spinach Frittata
Gluten Free Funfetti Doughnuts
Peach & Coconut Chai Oatmeal
Carob & Caramel Chia Pudding
Lunch:
Thai Sweet Potato Salad
Creamy Avocado Zucchini Pasta
Quick & Easy BLT Salad
Avocado Tuna Melt
Strawberry & Kale Halloumi Salad
T urkey Veggie Burgers
Spicy Brazilian Burrito Bowls
Dinner:
Baked Chicken Tenders
Spaghetti & Meatballs
Slow Cooker Peach Chicken
Healthy Cheesy Taco Skillet
Baked Honey Garlic Chicken Wings
Veal Rolls with Zucchini
BBQ Oolong Tea Smoked Chicken
Have you been eating gluten free or did you recently make the switch? Do you find that meal planning is helping you stay on track? Let me know in the comments below!