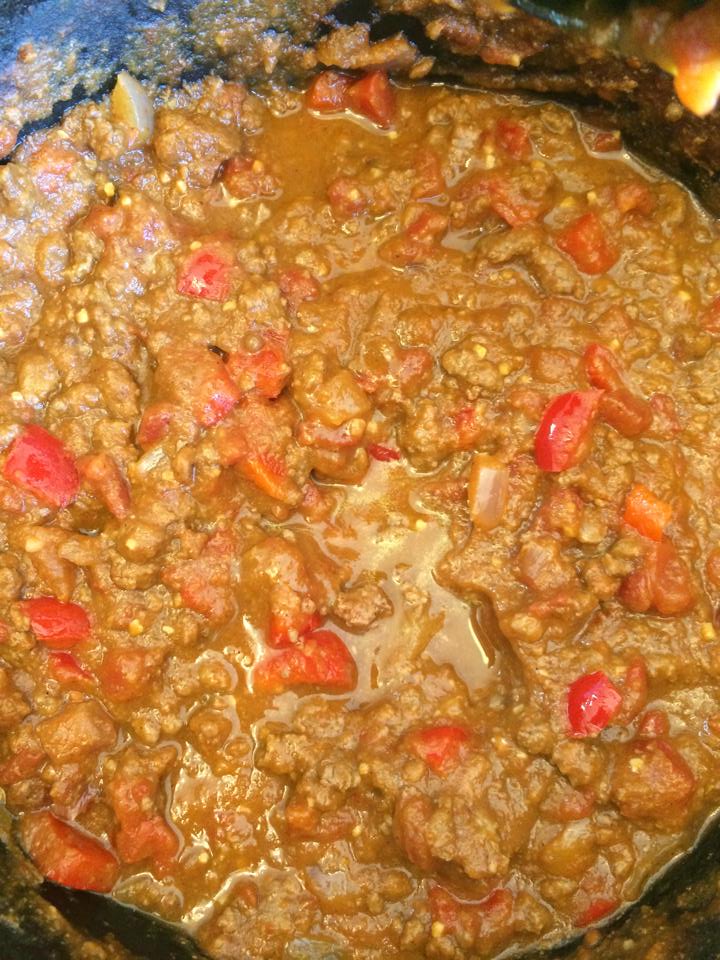 Here is an easy recipe for Crock Pot Pumpkin Chili!  I love to eat Pumpkin year round.  It is a fabulous way to get your kiddos to eat some veggies.  
Although this recipe has 2 steps, it is still very easy to make and quite yummy!  You can easily make Vegan Pumpkin Chili by using Gardein Ground Be'f meat substitute.
Web MD says this about pumpkin:  
Just like their orange cousins, the carrot and the sweet potato, pumpkins are rich in beta carotene. Your body changes this antioxidant to vitamin A. Everyone needs vitamin A to see, ward off germs, and for a reproductive system to work the way it should. It also helps your heart, lungs, kidneys, and other organs stay healthy.
One cup of pumpkin can give us 200% of our recommended daily vitamin A intake.  Pumpkin's vitamin A kick brings another biggie: a lowered risk of certain kinds of cancer, like lung or prostate cancer. We don't get the same protection from vitamin A supplements alone.
Crock Pot Pumpkin Chili Recipe:
INGREDIENTS:
2 Tbsp coconut oil
1 regular bell pepper; small diced
1 small white onion; small diced
1 clove garlic; minced
1 small jalapeno pepper; minced
1 lb. ground beef  ( Using Gardein Ground Be'f makes this Vegan! )
2 cups pumpkin puree
14 oz. diced canned tomatoes
3 oz. tomato paste
1 tsp. chili powder
1 tsp. cocoa
1 tsp cumin
1/2 tsp. cinnamon
1/2 tsp. Coriander
1/2 tsp. sea  salt
2 Tbsp. dehydrated tomato powder; (if available)  OR 1 Tbsp. tomato paste
To Taste: avocado; diced
To Taste: cheese; shredded  ( Violife or Daiya Cheese makes this Dairy-Free & Vegan )
To Taste:  green salsa; (if available)
Preparation
Directions: Using a large skillet, melt coconut oil. Add bell pepper, and onion, and saute for about 5 minutes until veggies are softened then add garlic and jalapeno during the last couple minutes of cook time. Add all sauteed vegetables to the crock pot.
Into the same skillet (no need to clean it), add beef and brown, and then add beef to crock pot as well. Add the rest of the ingredients to the crock pot, mix well, put the lid on, and cook on high for 2-3 hours.
Serve, and top with cold avocado, and cheese ( Violife or Daiya) if desired (a swirl of coconut milk would be great too!).
Recipe provided by Becky Fowler who cooks dairy-free, gluten-free, soy-free, nut-free for her son.  Becky has 2 small children and loves to sew and crochet in her spare time and can be found at Sew Need It.