Apothecary Cocktails Giveaway
Restorative Drinks from Yesterday and Today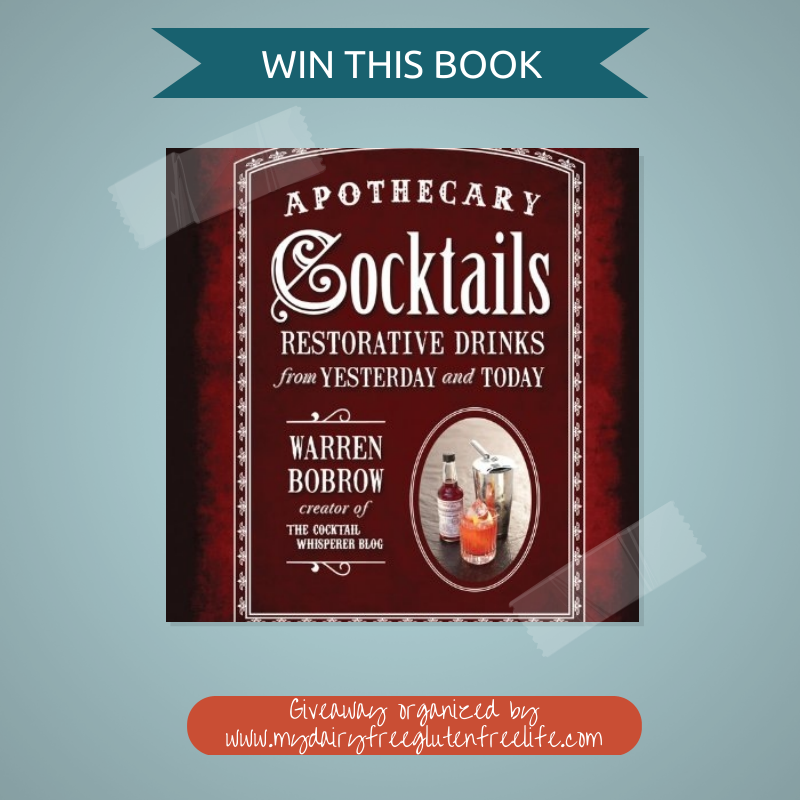 I had fun reading Apothecary Cocktails Restorative Drinks from Yesterday and Today by Warren Bobrow.   In years gone by, alcohol was often used in a medicinal way for restorative and curative means.    The author  delightfully "negotiates the history of pre-Prohibition cocktails, bitters, tinctures and tonics from the apothecaries of days gone by."  The author shows how healing herbs, flowers and spices are being given center stage in cocktail recipes.
Before modern medicine, there was minimal access to physicians so pharmacists came up with all kinds of tinctures, bitters, elixirs and tonics using herbs, flowers, fruits and even vegetables mixing them with substantial quantities of alcohol.   This beautifully presented book features 75 traditional and modern recipes for medicinally-themed cocktails and shows readers how they too can create restorative "cocktails with benefits" in their own homes.
You will find fun facts of apothecary liqueurs, bitter and tonics which are enjoying a resurgence at trendy bars and restaurants with recipes for the following:
Digestives and Other Curatives
Winter Warmers
Hot-Weather Refreshers
Restoratives
Relaxants and Toddies
Painkilling Libations
Mood Enhancers
One Lucky Reader is going to win a copy of this fun recipe filled book!
Open to US only and ends March 7, 2014 at 11: 59 PM EST
Enter on the Rafflecopter below: