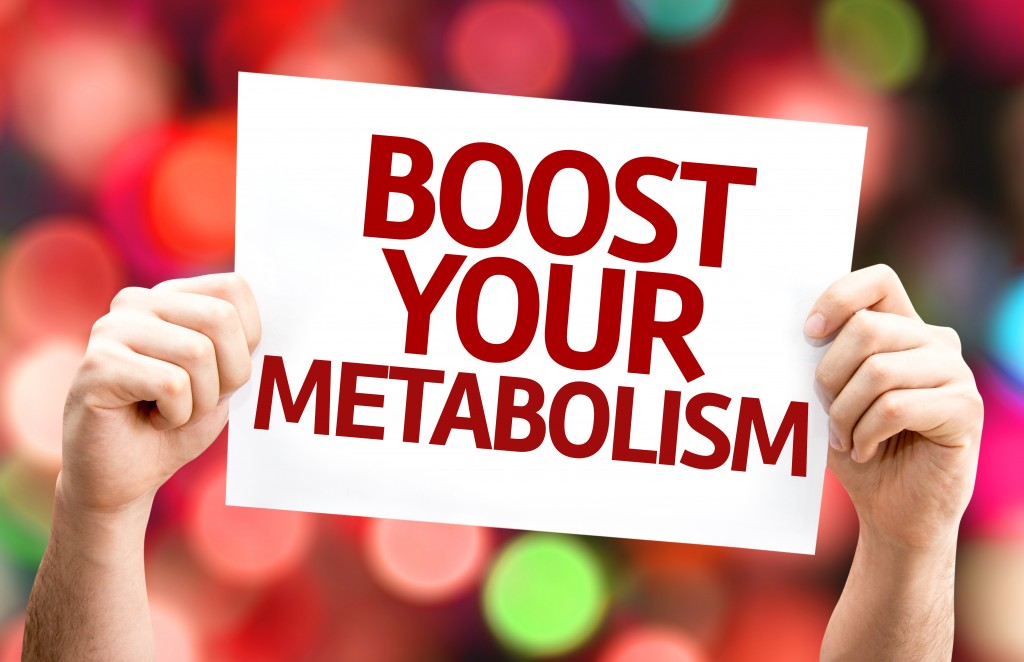 When you are trying to jump start your weight loss, these 7 Foods To Boost Your Metabolism should stay on your grocery list. Healthy fats, high fiber foods and foods that truly fuel your body are the best for boosting your metabolism. Those foods coupled with regular exercise and overall good nutrition will help jump start your body into burning more fat.
7 Foods To Boost Your Metabolism
Avocado: This healthy fat is a great choice to include in your diet. While everyone says to cut out fats to lose weight, your body still needs healthy fats for brain health and muscle growth. Avocado is an excellent healthy fat that will feed your brain and muscles while being a great choice to feed your cravings for something creamy.
Blueberries: Not only are these high in cancer fighting antioxidants they are said to be great to boost your metabolism. The high vitamin benefits and natural sweetness of blueberries make them a great choice to satisfy your sweet tooth while keeping your metabolism in over drive. Frozen blueberries make great snacks. They are also great thrown into a smoothie, with some yogurt or in water for flavor.
Salmon: The Omega-3 fats found in Salmon are excellent for satisfying your natural need for healthy fat. High in protein and delicious this is one food that works great toward keeping you satisfied while boosting your metabolism. Wild caught Alaskan salmon is a bit expensive, but worth it to know you are getting quality fish.
Almonds: Almonds are naturally one of the best high protein foods. Not only do they pack a wallop of nutrition in one little handful, they are great for feeding your bodies need for fat and protein. That results in higher metabolism and ability to burn the fat from your body faster. Almond flour is great for baking, and sliced almonds easily go into salads. From snacking on the go, to baking almonds are an excellent choice.
Green Tea: Green tea has long been said to be a great natural metabolism booster. Whether it is hot or iced doesn't matter. Just avoid the teas that are mixed with high amounts of sugar. Use honey and lemon to naturally flavor the green tea to boost your metabolism. Green tea is also an excellent addition to smoothies, juices and even baked goods.
Grapefruit: Grapefruit reacts with your insulin levels and helps burn calories. It has been a favorite for years as a great addition to the breakfast menu, but it should be eaten with caution. Many medications react negatively with grapefruit. Make sure to check warning labels and ask your physician before adding grapefruit to your diet if you are on regular maintenance medications.
Oatmeal: Not your instant packets from childhood, but steel cut or rolled oats cooked with things like coconut milk and fresh fruit or honey can make for an excellent meal that is a great way to boost your metabolism naturally. The high fiber and heart healthy benefits of oatmeal are great for helping your health. Oatmeal is satisfying, great for bulking your fiber content and helping your body to absorb nutrients instead of fats.
Adding these foods to boost your metabolism is a great addition to a healthy diet and plenty of exercise. Your body will naturally begin to burn calories as it realizes you are feeding it what it needs to survive and avoiding the foods that just turn to fat. Avoid refined sugars and processed foods and work toward eating more and more natural and real foods to fuel your body properly.
You have fueled your body so now continue to boost your metabolism with one of these Amazon 10 Best Sellers in Exercise & Fitness DVDs:
[azon_bestsellers categoryid="1272832011″ max="10″]