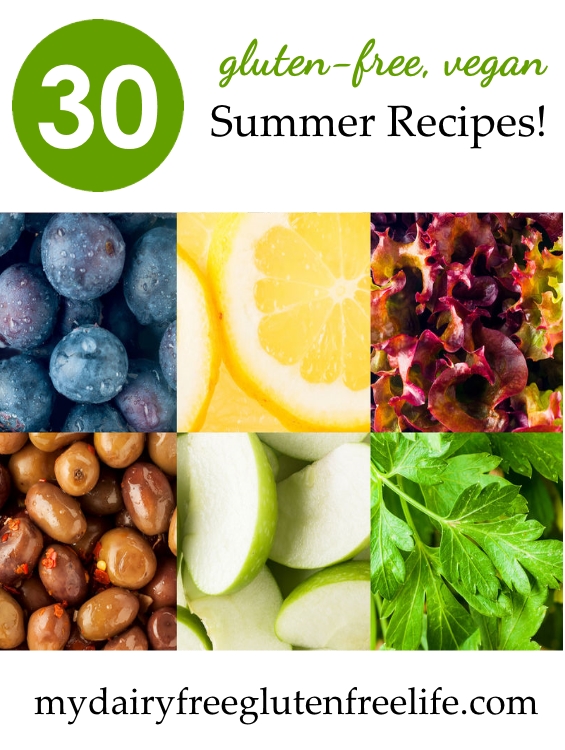 Summer Recipes aren't limited to barbecued burgers and hot dogs. In fact, you don't have to eat meat – or any animal products at all, for that matter – to enjoy delicious foods that are perfect in the summer heat. In fact, you'll probably feel so much better enjoying vegan food over your typical BBQ fare!
Whether veganism is your lifestyle or you are an omnivore wanting to cut back on how many animal products you consume, plant-based meals go a long way toward benefiting your health and the environment. Vegans are less likely to develop numerous health problems, including diabetes, cancer, and heart disease. Meat production is also one of the largest sources of environmental pollution – so cutting back or eliminating animal products is a very 'green' choice!
Here are 30 delicious, healthy, gluten-free vegan recipes to try this summer!  And don't forget to check out all our recipes which are mostly vegan, vegetarian and gluten-free!
What are your favorite summer foods?