Disclosure: This post contains affiliate links, which means that if you click on one of the product links, I'll receive a small fee to keep this blog running.

The Benefits of Cooking with an Instant Pot
The Instant Pot is the most advanced electric pressure cooker available. It is also a multifunctional programmable cooker that will do the job of seven appliances, including:
a slow cooker
a pressure cooker
a rice cooker
a steamer
a sauté pan
a yogurt maker
a keep-warm serving pot
Instant Pot is a great way to cook your food with the following results:
Up to 90 percent less cooking time
90 percent nutrient retention
Greater digestibility
Fewer harmful cooking byproducts
The Instant Pot will also produce some of the most succulent, flavorful and easy-to-make meals that you have ever enjoyed. I own an Instant Pot and love it.  You will be seeing more IP recipes on this blog.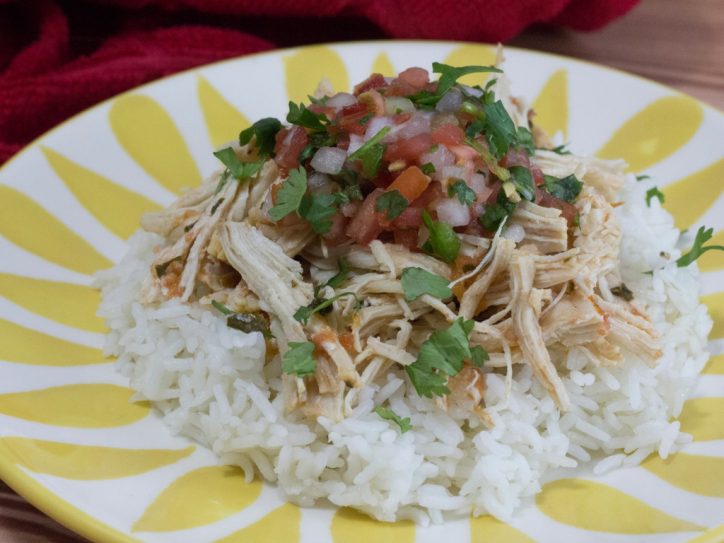 Check out this recipe for IP Salsa Chicken. You will want to make that one right away!  You'll be blown away how delicious a meal can be in such a short time with hardly any preparation.
Here's a look at some of the benefits of using an Instant Pot
1. It Provides Superior Nutrient Retention
Research has shown that the nutrients in our foods have declined dramatically due to a depletion of nutrients in our soil. When you combine that with other cooking methods, which drain your food of more nutrients, the result is that your meals don't provide as much nutritional value as your body needs.
Researchers have found that pressure cooking is the best method for retaining the vitamins and minerals of your food that your body needs. Pressure cooking broccoli, for instance, will retain 90 percent of its vitamin C. Compared to boiling (66 percent retention) or steaming (78 percent), Instant Pot is the healthier option.
2. Reduces Health-Harming Compounds (Including Acrylamide, HCA's, Lectins and Phytic Acid)
Because a pressure cooker basically uses steam, food stays moist. Your food is bathed in steam as it cooks so it is juicier and better tasting. It also helps to eliminate two cancer-causing compounds (acrylamide and heterocyclic amines) which are produced by other high-heat cooking methods.
If you're concerned about lectins and phytic acid – two anti-nutrients in grains and legumes– the Instant Pot can help there too.
Studies show that when peas were soaked overnight and then boiled, their phytic acid was reduced by only 29 percent. But when they were soaked overnight and then pressure cooked, their phytic acid reduction was almost double (54 percent).
3. Helps Boost Digestibility
You may have heard, "You are what you eat." But actually, you are what you absorb from your food. Boosting the digestibility of your food will maximize the nutritional value to your body. The combination of steam and pressure provided by the Instant Pot can make even the toughest meats moist and tender, which is the key to foods that your body can easily digest.
4. Saves Time and Money
As if all this wasn't enough to get you on board with the Instant Pot, you will also save time and money.
You can cook a whole chicken in just half an hour, make a tender pot roast in less than 2 hours, cook a large squash in just 10 minutes and most other veggies in less than five.
The Instant Pot is a great addition to any kitchen. Once you start using it, you'll wonder how you ever got along without it!