Welcome to the $200 Cash Giveaway!
If you love to read, I've got a Giveaway for you!  Author Michael Phillip Cash is giving to ONE lucky reader $200 Cash and signed copies of his other books! Find out more below and enter on the Rafflecopter.
Sponsored by Michael Phillip Cash Author of The Hanging Tree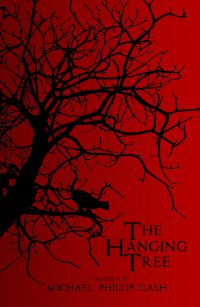 Seventeen year old Arielle is at a crossroads in her life. Disenchanted with her father, she is testing the boundaries of his trust by dating someone he does not approve.
Under the moonlit sky in Long Island, Arielle and her boyfriend meet beneath the infamous hanging tree. The couple's destiny is rooted to the five spirits in the tree whose lives and deaths are determined by an ancient curse. Will her future be determined by the past or will Arielle's choices alter the course of her life?
---
Find out when you read The Hanging Tree by Michael Phillip Cash!
Michael is the best selling author of Stillwell: A Haunting On Long Island and his debut novel, Brood X.
The Hanging Tree is his first novella. To celebrate the release, Michael would like to offer one fan $200 Paypal Cash and signed copies of his books Stillwell, Brood X and a kindle download of The Hanging Tree!
---
Enter to win $200 Cash via PayPal as well as signed copies of Stillwell, Brood X and a kindle download of The Hanging Tree
Complete the tasks below to earn entries into this Giveaway.
Refer your friends using your unique link at the top of the Rafflecopter for even more chances to win.
One winner will be chosen at random from all valid entries.
Giveaway is Open Worldwide.
Ends at 11:59pm EST on November 3rd, 2013.
Enter on the Rafflecopter below:
This giveaway was coordinated by Giveaway Promote.
If you're a blogger and would like to participate in a future giveaway event like this one, sign up for Giveaway Promote's weekly giveaway events newsletter.