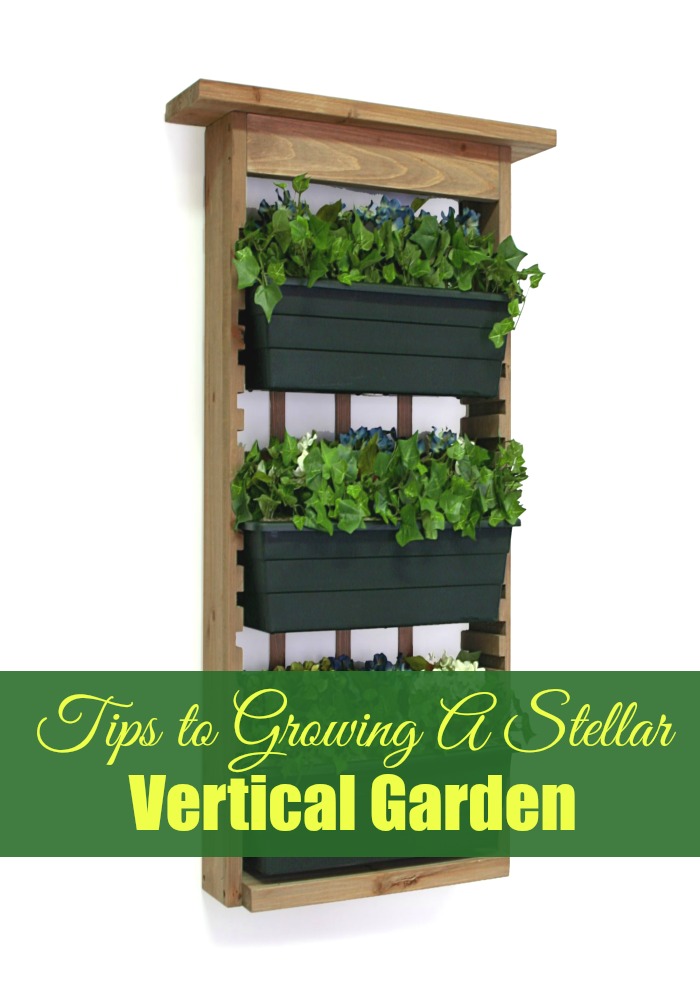 Growing a garden is not only a source of relaxation, but also a way to feed your family healthy organic vegetables. Sometimes though growing in small areas can be more frustrating than relaxing. Growing vertically and utilizing every space available is needed when growing in small spaces. Don't worry and check out these tips to growing a stellar vertical garden.

8-pocket Vertical Garden Planter $34.95
The easiest way to start a vertical garden is to either make or purchase a vertical plant stand. In the bottom holder, plant beans, peas, and other runner plants like mint or ivy to grow up the sides. In the middle section, grow medium-sized vegetables and plants like cauliflower, basil, and even tomatoes. At the base of those plants, grow lettuce, spinach, and chives. In the top planter, grow plants that like to trail down like thyme, alyssum, or petunias. That's a lot of plants in a small amount of space!

Vertical Living Wall Planter $73.99
Vertical gardening is a very popular gardening method right now. Most gardeners are growing up an existing wall or adding in premade wall planters in various shapes and sizes. You can also grow vertically in your backyard garden. People have been using trellises for years, which is the same principle.
Here is a way to take it a step further. On each end of a row that you want to grow vertically, dig a hole that can hold a 2×4 piece of wood and 5-6 feet long. Attach a strong fishing line between the two posts, 12 inches up off the ground. Repeat every 12 inches. You have just made your own trellis grid. As your plants start to grow, you can use floral tape to attach them to the line to keep them growing upward instead of outward.

Vertical Gardening for Beginners: How To Grow 40 Pounds of Organic Food in a 4×4 Space Without a Yard – $0