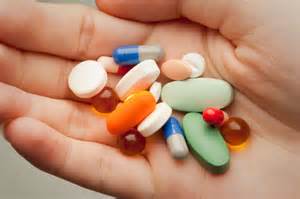 Improving Bipolar Disorder Medication Non-adherence
Do you ever struggle to get a person with bipolar disorder to take their medicine? The clinical term for this is medication non-adherence, and it is a common problem in the mental health field. Some patients simply refuse to take their prescriptions, or they skip doses. However, there are ways to help them and improve outcomes.
Understanding the Need for Medicine
A common complaint among caregivers and family members is that the bipolar patient does not think he or she needs medicine. They do not think they are sick, and they are often scared to take drugs. It is important for them to understand why they have been prescribed the medicine. It may take the entire team of doctors, friends and family members to convince the person to take the drugs, but it is crucial not to give up.
Understanding Medication Guidelines
Some people with bipolar disorder are prescribed multiple drugs, so confusion is easily created. They do not know how much or when to take certain pills, and they may not be able to ask for help. A family member or friend may need to step in and create clear instructions. This is the right time to turn to a pharmacist or your doctor for better guidelines. Once the instructions are given, you may have to create a laminated sheet or poster with all of the medications.
Dealing with Side Effects
Side effects are an issue with most medications, and this is often one of the reasons non-adherence occurs. People with bipolar disorder get tired of the side effects and simply stop taking the drugs.  Or they feel so good they think they are cured and no longer need medication.  However, this can lead to disastrous consequences. To help them, you may need to consult with the doctor and pharmacist again. They may have suggestions for different medications without the side effects, or they may change the dosage of current prescriptions. In either case, the key is not to ignore complaints from the patient because this can lead to them not taking their medicine.  And once they stop taking their medication, it is very hard to get them to realize they are ill and need to continue taking their meds.
Lana Bandoim is a freelance writer and editor. Her work has been published on websites ranging from Yahoo! News to Technorati.
My personal NOTE:
In my training as a nurse and working with the mentally ill, I have found that Bipolar illness is the most difficult of psychiatric diagnosis to control but it can be done so don't give up hope!  The trick is to keep them taking their medication!   A convenient way is to have the pills in pill boxes that are available at all pharmacies. Then have their medication/s organized by day/time of day, for a week at a time, ready to take. There are pill boxes with both AM & PM daily slots available also.   Or if that freaks them out and looks to much like they are taking "medicine", have them leave their pills by the sink where they brush their teeth nightly  ( to take before they brush their teeth ) OR leave their pills by the coffee pot if they brew coffee every AM and take it with their first cup of joe!    Seeing the medication will help them to remember to take it even when they are feeling good.