Gluten Free in Dubai
Dubai is known around the world for its burgeoning restaurant scene that not only encompasses expected highlights, such as French, Japanese and fusion cuisine, but also nods to the traditions and flavours of the Middle East. It seems in Dubai, there's always a new spin being put on the dining experience; from the interactive tables from which you can order in Ebony, to salsa-dancing your calories away at Ocacti. But what concessions are being made to those who must follow a strict gluten-free diet, and is there a way to satisfy your appetite in this international city of many flavours?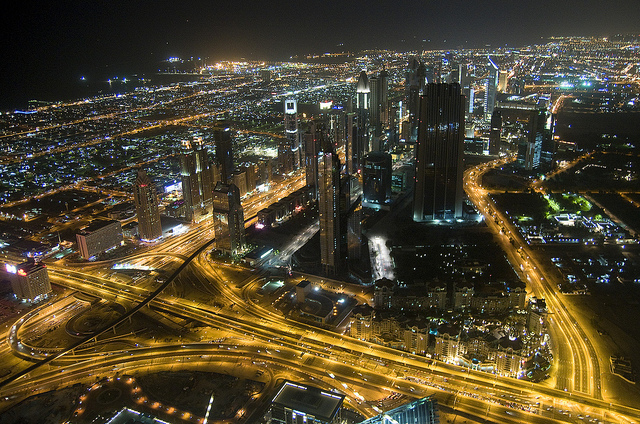 Visit Organic Foods and Cafe
The core option for those pursuing a gluten-free diet in Dubai is the Organic Foods and Café, located on Sheikh Zayed Road. This caring chain is a one stop shop for those with specialised dietary requirements, with a fresh food store and café where diners can eat in the knowledge that every care has been taken to source and perfect their freshly prepared meal. For those who don't have time to sit down, there's even a take-out option!
Speak to the chef
Before resigning yourself to restaurants that solely market themselves on their gluten free kudos, phone in advance and enquire about the menu options at somewhere you'd like to try. Most chefs are happy to discuss the ingredients and methods they use to prepare their food, and giving them a reason to tailor their cooking is often met with enthusiasm.
Explore the world
Some global cuisines are friendlier than others to those who have gluten intolerance, but that doesn't mean you should deprive yourself of a delicious dining experience. Sushi in the Grand Hyatt offers gluten-free rice and quinoa soy sauce. Zafran in the Dubai Marina Mall will prepare a delicious gluten-free Indian takeaway if you outline your requirements. Hakkasan enjoys a great reputation with those who suffer from celiac disease and gluten intolerance, with professional, attentive staff who ensure their upscale Chinese dining experience can be enjoyed equally by all their patrons.
While dining out with special requirements can be a challenge, the breadth and scope of options in Dubai can only be an advantage. With a little preparation and communication, there's no reason that even those on the strictest eating regime can't feel satisfied in this delicious city.
Image by *Crazy Diamond* used under the Creative Commons license.