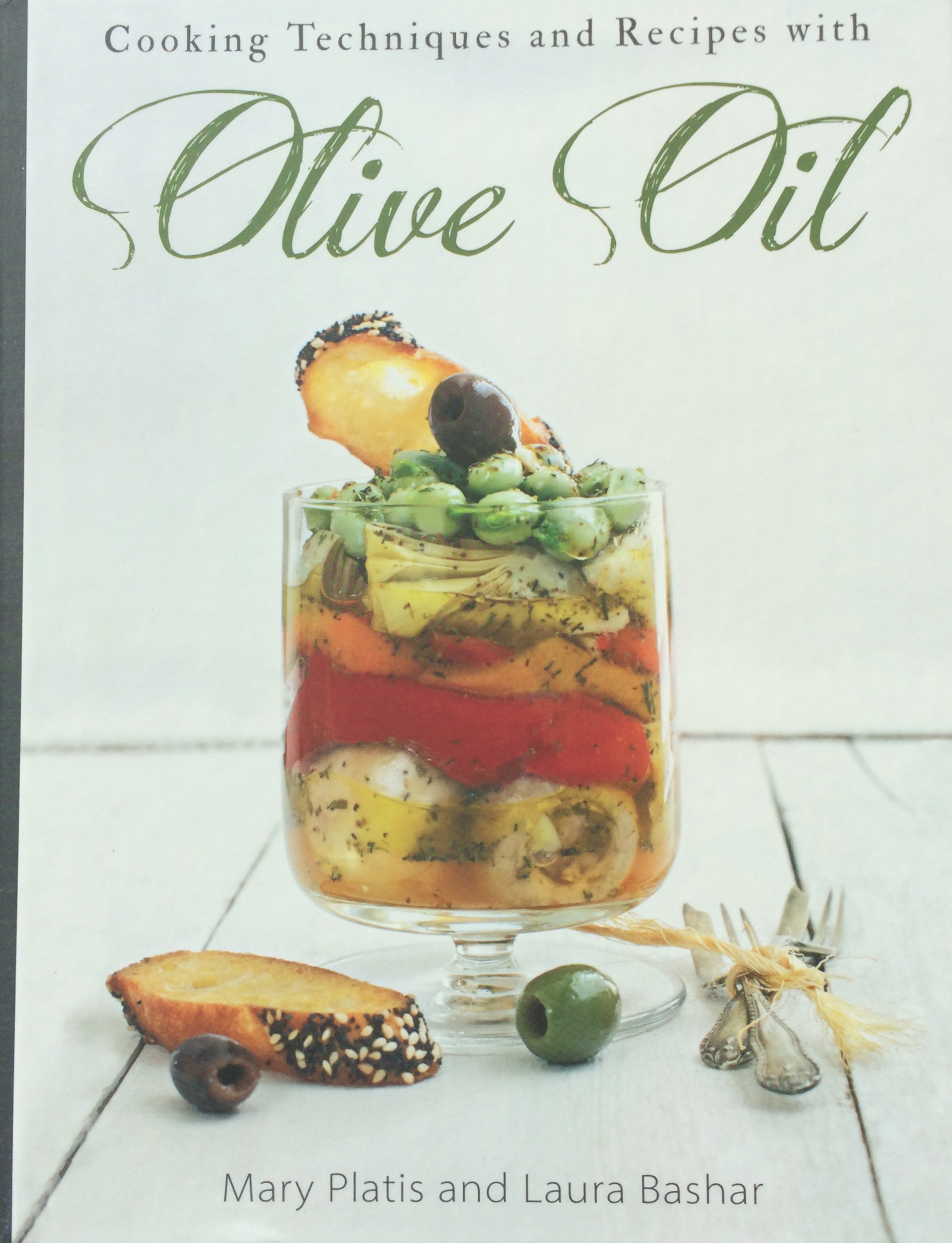 Cooking Techniques and Recipes with Olive Oil Review
If you are anything like me, I have been trying to cook more healthfully which includes healthful oils.   When I was offered the opportunity to review a cookbook all about Recipes with Olive Oil, I thought what could be better?
How often have you been at the store looking a bottles of olive oil and not know which one to buy? How many times have wished you had more uses for that expensive extra virgin oil you purchased other than a salad dressing or sautéing up a quick dish? COOKING TECHNIQUES AND RECIPES WITH OLIVE OIL by Mary Platis and Laura Bashar, provides the answers.  You will get easy yet detailed techniques for poaching, braising, marinating, infusing, and baking with olive oil along with conversion charts and references.
The recipes in COOKING TECHNIQUES AND RECIPES WITH OLIVE OIL are cataloged by chapters that cover Lessons in Olive Oil, Poaching, Braising, Marinating, Steaming, and Baking.  There is also a chapter on Other Techniques that shows how to infuse and preserve oils with recipes for confits, mayonnaise and mustards, dressings and more.  Recipes in the book include:
Rosemary-Garlic Lamb Chops with Mashed Potatoes and Artichokes
Tuna with Citrus and Avocado Salad
Figs with Muscato Grapes
Greek Style Vegetables with Tomatoes
Beef Stew with Root Vegetables
Chicken Kabobs with Cucumber-Mint Barley
Sockeye Salmon with Spinach and Beet Greens
Stuffed Grape Leaves with Brown Rice, Kale and Fresh Herbs
Whole Wheat Scones with Blueberries and Lavender
Olive Oil Almond Cookies with Rosewater and Cardamom
Kalamata Olive Bread with Rosemary
Olive Oil and Vanilla Ice Cream
Watermelon Shooters with Persia Mint Syrup an Olive Oil
Check out this great recipe for Dark Chocolate Olive Oil Cake with Strawberries
You can purchase this Cookbook: