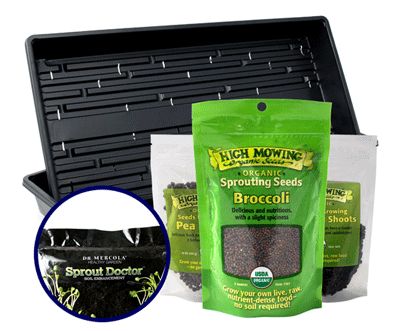 I was contacted to review a Dr. Mercola Sprout Doctor Starter Kit.  I received the product to facilitate this review and all comments are my own and not influenced by the company.
I had always thought of growing sprouts in a glass jar but when I received my kit and there was soil and a large container to hold the soil for sprouting I was a bit confused.  I had never done any sprouting before and had never seen it done in soil.
Here are the products I received, I have to mention that I love High Mowing Organic Seeds and order them for my home garden use!  I was so happy to see them in  Dr. Mercola's Sprout Doctor Starter Kit!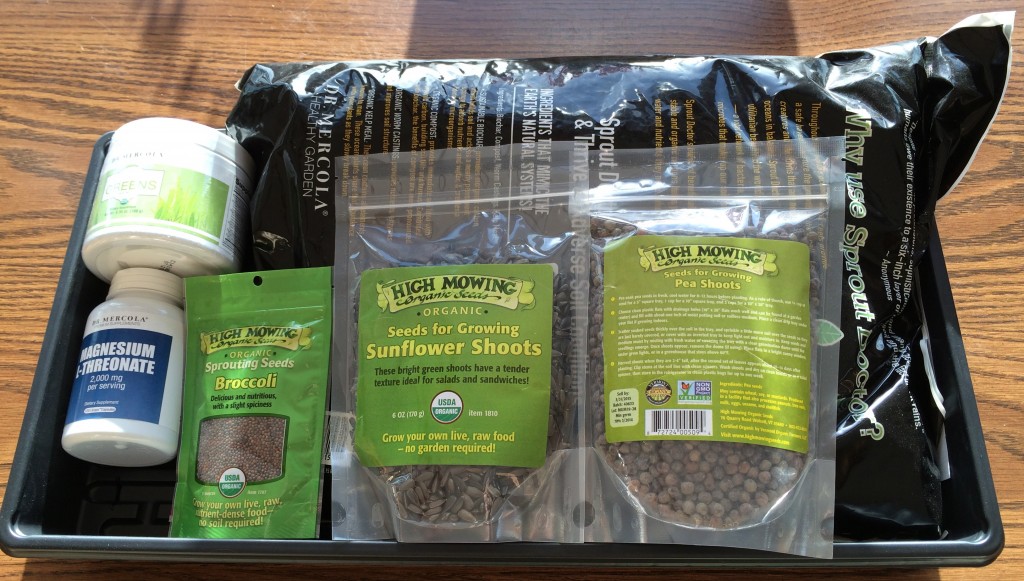 I chose to sprout the pea shoots.   I put the seeds, as instructed on the package, in the potting mix in the pan that was provided.  As you can see they are very healthy looking.
The photo below is after I have already taken 1 cutting.   I was letting it continue to grow to see if how many cuttings I could get from this planing.   The instructions that came with the kit just indicated to cut and use.   They didn't say anything about letting them regrow and cut again.   So you can see below that they continue to grow.   The white you see is a growing light that I had suspended from a shelf that the seeds were sitting on.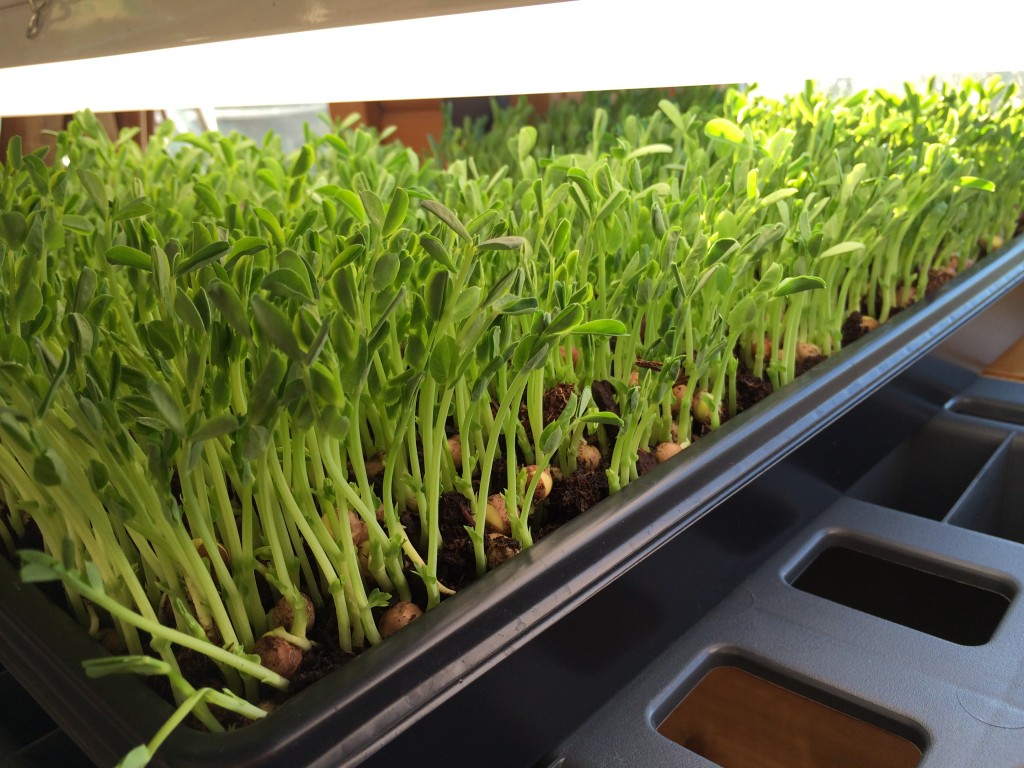 This is just a close up so you can see how they really regrow well after a cutting.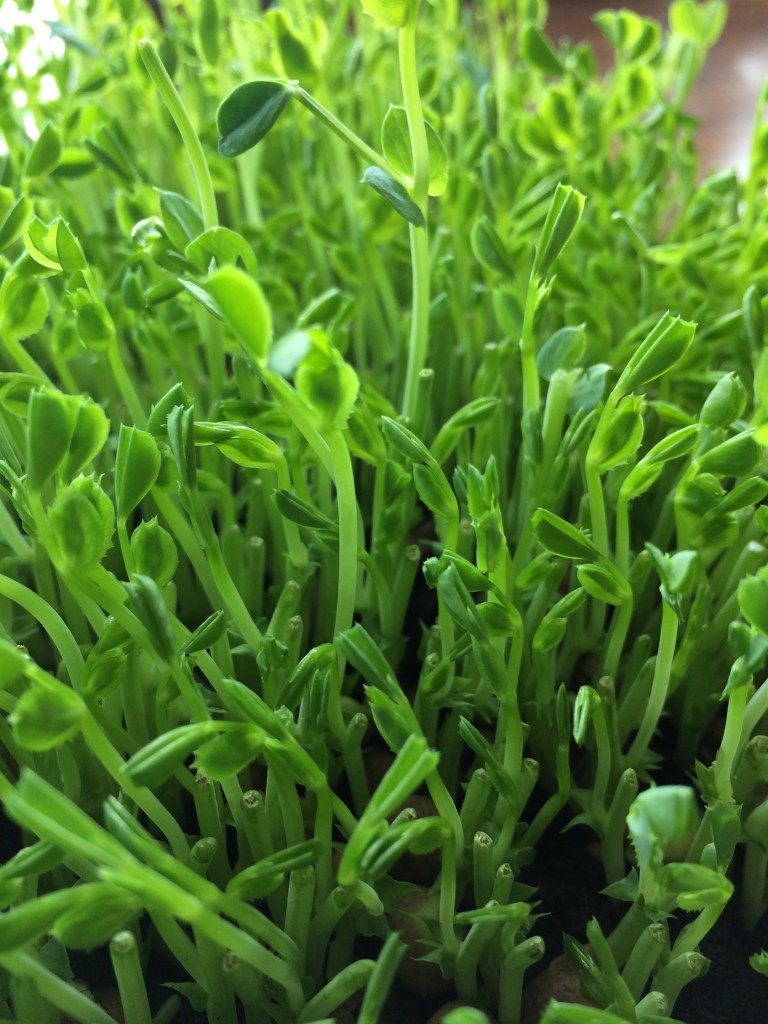 I haven't tried growing sprouts in the jars yet since this way is extremely easy.   I had sprouts, actually growing in dirt they are called shoots,  coming out my ears!  We had shoots in salads and in smoothies.  I even froze some to use in smoothies later.
I had no idea what to expect for flavor since these shoots ( not really sprouts ) were something I had not used or eaten before.  The flavor was out of this world fresh and so green pea tasting.  It was just like I was eating a pea pod pulled from the garden but wasn't as crunchy.   It was very delicate and yummy.   My husband would pick them and just eat them like candy.  He loved them.
Dr. Mercola is giving away a Dr. Mercola's Sprout Doctor Starter Kit to one lucky reader!  Please go to the Giveaway Post  & enter the giveaway!