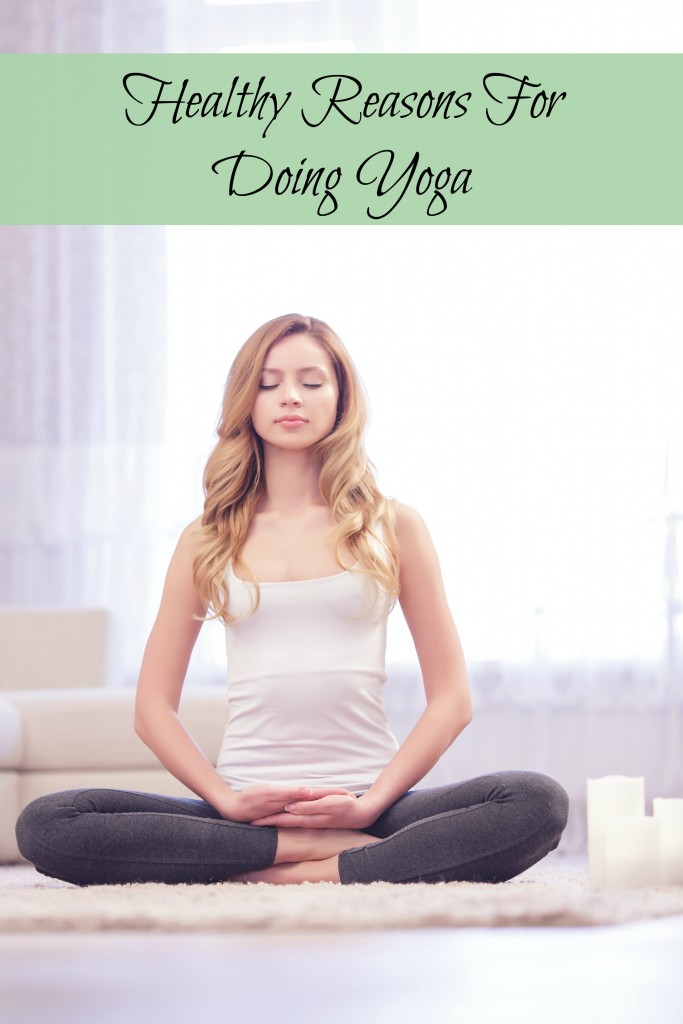 5 Healthy Reasons For Doing Yoga
There are lots of reasons for doing yoga and a lot of them are very beneficial to your overall health! Many people who being practicing yoga find more peace, happiness, and ultimately feel much healthier for incorporating this form of exercise into their daily routines. This article covers some of the best reasons for doing yoga and how they can help you – so keep reading!
It's great for posture!
If you struggle with posture, that's a great reason to get into yoga. Yoga aids in correcting posture which can alleviate a lot of back pain as well, making for a better quality of life all around! When you first begin yoga, you'll notice that some of the form on your poses is a little off because of your posture. After incorporating yoga into your routine for a long period of time, you'll notice improved posture, balance, and the poses will become easier each time! If you need to grab a yoga mat to get started, you find some really awesome patterned ones here!
Improved sleep.
Most people wish they could get a better night's sleep and that's one of the best reasons for doing yoga! By working on targeted areas of the body and strengthening the muscles, you can alleviate pain and discomfort making it easier to sleep! Additionally, yoga is very relaxing and by completing 30-60 minutes of yoga before bedtime, you'll notice that your overall night's sleep is much better quality.  Here's a great beginners yoga DVD to get you started.
Improved flexibility.
You might be wondering how this can help you if you do anything other than gymnastics, but the truth is that having decent flexibility can assist in many other areas! Yoga and flexibility have been known to help with labor pains and delivery for pregnant women as well as golf players and other athletes! Because yoga includes lots of spinal twists and poses that lossen the joints, your body begins to detoxify more and digest better as well! If you're interested about more benefits of flexibility, this is a really great book with tons of information!
Injury prevention.
If you're involved in any other sports, athletics, or exercises, yoga is a great option for you! By taking care of your body and sculpting strong muscles, you're helping yourself prevent injury in the future. Injury is often caused by a lack of muscle stretching and warming up as well as weak muscles and yoga will counter that by strengthening all areas of the body and keeping them stretched and ready for action! If you do happen to get injured during any of your exercise, kinesiology tape is amazing and can help you feel better a lot faster!
Cardiovascular health.
Whether you're doing gentle yoga, power yoga, or any other form of yoga, one of the best reasons for doing yoga is the cardiovascular health benefit! By doing yoga regularly and exercising, you're lowering your resting heart rate and improving your oxygen intake for periods of exercise! This is a great way to get in better shape and feel the health benefits of yoga! If you want to improve your heart health even more, consider a supplement like this heart healthy Omega 3!
While this is just a few of many benefits of yoga, which one do you want to try yoga for the most? Let me know in the comments below!